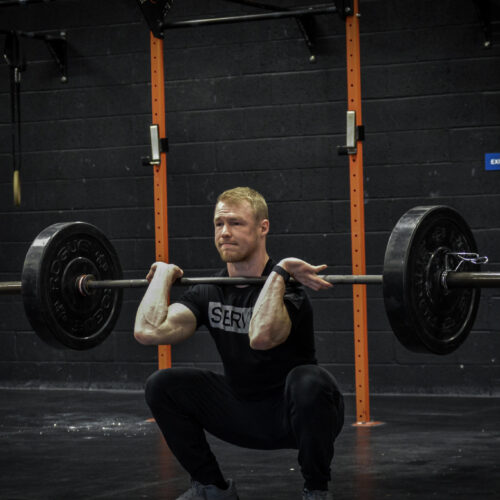 Certifications: CF Level 1, Programming, Nutrition, Scaling, Running, Dumbbells, Spot the Flaw
Zach's passion for fitness started at an early age when he started lifting weights in the garage with his uncle. Learning proper technique with empty barbells and bodyweight at the age of 11 formed a foundational understanding and respect for weightlifting and fitness alike that grew into a love and passion for personal growth, discipline and work ethic that followed him through life. He attended college at Muskingum University where he played football. After suffering from career ending injuries he transferred to Slippery Rock University where he graduated with a bachelor's degree in science. As he started his career in science and engineering he never lost sight of his fitness goals and general love for the gym. As time went on he sought out new challenges that would test him mentally and physically, which brought him to T2 CrossFit. He had found the challenge that he was looking for and the community that would later become family. Zach loved T2 and CrossFit so much that he left his career to become an L1 coach and start his career as a CrossFit Trainer. Now Head Coach at T2, Zach is dedicated to bringing his love and dedication for fitness and personal growth to anyone and everyone that walks into T2. He is truly grateful to play a rule in the development and success of all T2 members.
Certifications: CF Level 1, CF Level 2, CF Gymnastics, Weightlifting, Strongman, and Nutrition.
Certifications: CF Level 1, CF Level 2, Weightlifting, Running, Anatomy, Scaling, Spot the Flaw, and Culinary Ninja
Matt is husband to T2 Kids Coach, Lindsey, and the father of two boys, Joseph, and Isaac. His son Isaac lives with Tuberous Sclerosis, as well as other health challenges, that have given Matt a new outlook on just about everything in life.
While Matt is still a fan of setting the big goals that we all need to push ourselves, he appreciates all little achievements along the way that help us to get where we're going more these days. The small stuff matters. So does having a tribe to support us because none of us can do this alone. That personal, caring, and supportive outlook shapes Matt's approach to coaching. And that's a very good thing for T2 Athletes no matter their skill level or goals.
Matt started CrossFit in 2016 after watching his brother-in-law fall hard for it and reap results. Though his first experience with CrossFit was far from ideal (ask him about his first WOD) he was hooked. He got his L1, began coaching at T2 in 2018, and can't get enough of sharing his love of and commitment to CrossFit with others.
"It's such a great feeling to see people achieve goals or do something they didn't think was possible," says Matt. "Whether it is something that has been a long process, providing a different cue that just clicks, or just as moral support, it's all really rewarding."
Matt loves that CrossFit can meet you where you are. From beginners trying to maintain or improve overall health and fitness, to seasoned athletes with big aspirations, there's a place for everyone.

Certifications: CF Level 1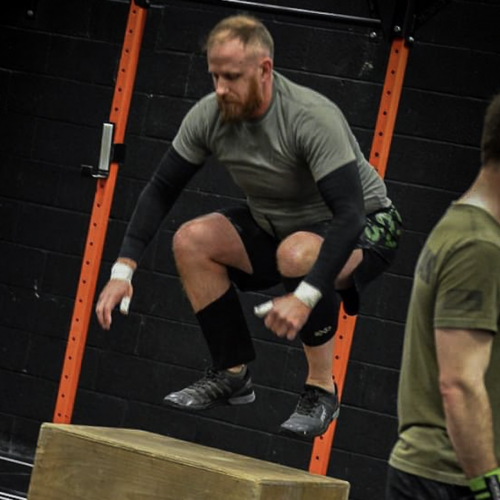 Certifications: CF Level 1, CF Level 2, Weightlifting, Culinary Ninja Certification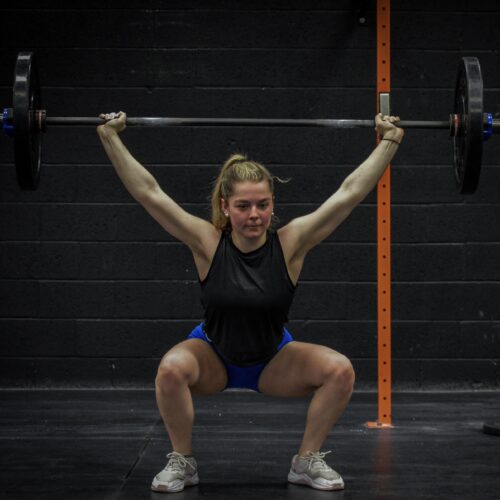 Certifications: CF Level 1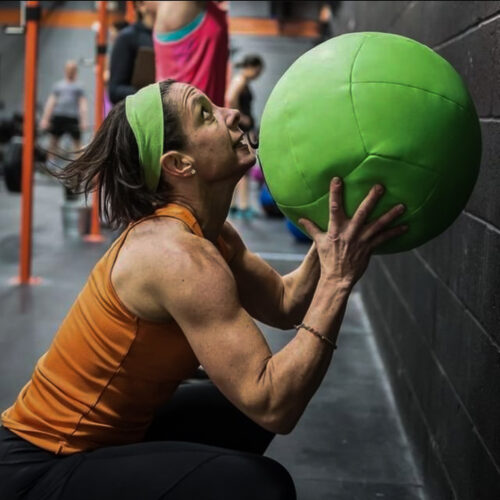 Certifications: CF Level 1
Certifications: CF Level 1 and CF Kids
Lindsey is the wife of CrossFit coach Matt and the mom of two boys Joesph and Isaac. She started CrossFit in October of 2016 being the last of her family to test the water and was hooked! She had to take a brief break after her second son was born, and joined T2 in March of 2018
She has a passion for helping others through heath and wellness and enjoys empowering others to take control of their health through natural solutions.
Lindsey is excited to be a part of the kids coaching staff and have the opportunity to work with the T2 kids and teens.
Certifications: CF Level 2, CF Level 1, Nutrition I, Programming, Scaling, Running, Dumbbells, Spot the Flaw
Johnny is a recent graduate of John Carroll University where he received his B.A. in Sports Studies with a double minor in Business and Leadership Development. He has been involved in athletics all of his life and has been doing CrossFit for almost 2 years now. CrossFit has not only provided Johnny with a competitive outlet, but it has taught him what it means to truly live a healthy lifestyle.
CrossFit has provided Johnny with a way of challenging himself both mentally and physically. Johnny strives to become the best coach he can in order to help others accomplish their fitness goals. He is excited to be a part of the T2 community!