June 20th 2020 is a Saturday. Four years ago, 20th June was a Monday. How do I know this? Because it was the official opening day of T2 CrossFit. What a scary time that was. As with any new business, if we built it, would people come? But we had faith in the community and they did come, and look at where you have brought us. Still going strong, with an even stronger community. We have had highs and lows and highs again.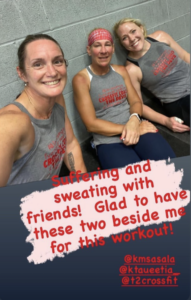 Brad and Anna have developed from baby-faced coaches to 'Fear The Beard' and 'I saw that; get lower in the squat'. People were and still are, encouraged in and introduced to movements and exercise protocols they had never imagined in their wildest dreams, and turned them into committed athletes. And even better, into friends.
Most of us are there because we want to keep moving; we want to learn the correct techniques for lifting; we want to become stronger to protect our bones and our joints and we want a more healthful lifestyle. And it is all so much 'easier' with friends. 
Thank you to everyone for making T2 so successful, from the youngest kids through to the old farts like Paul and me. You are awesome!!!
Here's to the next 4 years and your continued PB's. Stay strong. 💪
******************
!!!Exciting New Class Coming!!!
We're excited to announce the addition of two new fitness classes starting Thursday, 25th June. We will be offering Yoga classes as part of our fitness membership:
Thursday Yoga 10:45-11:45
Sunday Yoga – time yet to be finalized
Sign up through push press app. A fitness membership is required, either pay per class, punchcard, or membership will allow it.
******************
This week was back to regular class times; until 'gathering restrictions' are eased, you still need to 'reserve a spot'.. 
T2  Kids, Preteens and Teens are back in the house. 
SWEAT, Row Zone and Cycle, are coming back too. Watch for the announcements.
FREE Community Class – 9am Saturday – in-house and virtual (virtual link: https://zoom.us/j/98353372333#success Come as you are. 😊
*****************
This Week's Food: Moroccan Meat Balls and Egg Tagine by Mark's Daily Apple. 
I made this last night. It was delicious. By the time I realized how good it was, it was too late to take a pic. 🤦‍♀️
If anyone would like to send me their favorite vegetarian or vegan recipe, I would love to share it with the world.
***************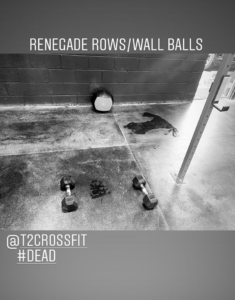 This Week's Trivia:  Saturday, 20 June 2020  Summer is here at last. (USA Today)
The summer solstice – the exact moment when the sun is at its highest point in the sky each year – is at 5:44 p.m. EDT June 20. This marks the beginning of astronomical summer in the Northern Hemisphere.
I still find it odd that in the UK and Europe, Midsummer's Day is celebrated on 24 June. (Project Britain: British Life And Culture) Makes for a very short summer; haha, it usually is in the UK.
And to make matters worse, after the summer solstice, the nights are drawing in. 🤷‍♀️
Hey Ho, Happy thoughts. 😊 Have a wonderful weekend. Please continue with your great efforts for being safe and for helping to keep others safe too.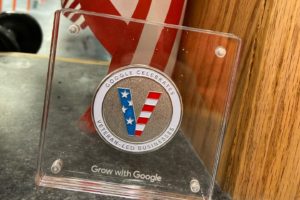 Joanna
T2 CrossFit Team
Veteran led