Yay, we have gone green!!!! Well, T2 CrossFit is in the Green phase of opening, at last, which means we are able to re-open our doors to our members; we are so excited to see you. Happy happy.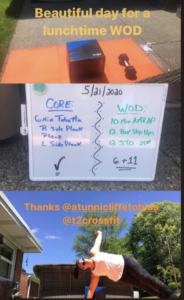 Unfortunately it doesn't mean that things will be running as they did in February but we have a cunning plan to accommodate as many members as possible throughout the day – those who wish to physically come to the gym. For those who don't yet feel comfortable enough to come to the box, no worries, no pressure. Anna will still be running virtual classes at 9am and 4pm, she will be posting explanation videos if you can't make a virtual class and you can still log your scores on the T2 CrossFit Rx site.
The biggest change is that you now have to book a spot to attend the gym. Until now we have prided ourselves in that we have been able to welcome everyone at any class. For the foreseeable future, it is imperative that you reserve a time slot. You won't be allowed into the gym if you just turn up. I know, it sucks but that is how it has to be. (For sign-up instructions, check your email for the one from T2 CrossFit which gives the link and detailed instructions. If you can't find it or just deleted it without reading it – it happens – text Anna 412 772 4264 with a note and your email address and she will send it again). 😊 
T2 CrossFit Kids, Preteens & Teens will continue as virtual classes for the time being and go to 4 classes per week, Monday – Thursday. As things settle down and routines are established, hopefully we will be able to gradually bring the T2 CrossFit Kids program back on site. Check your email for details.
Please be respectful of the coaches on site; they are following protocols established for their good health and yours.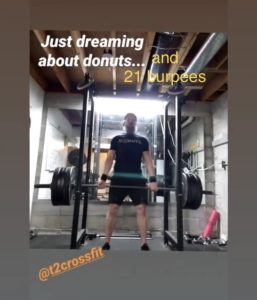 And bear in mind that although it will feel wonderful to hold a barbell again after all these weeks of forced abstinence, you might want to take it a little easy on your first few visits. Don't want you getting injured. Be careful (that's my nagging mother head talking).
Food for the Week: I googled summer paleo food and many recipes popped up. Of course. But this one caught my eye because I love cauliflower rice: 10 Minute Cauliflower Summer Salad by Paleo Gluten Free Eats  Haven't tried it yet but I will.
Trivia of the Week: Love them or hate them, grocery carts are a fact of present day shopping. On 4th June 1937, "Sylvan Goldman, the owner of a Humpty Dumpty Grocery store in Oklahoma City, begins using his new invention – the shopping cart. It was essentially a folding chair with wheels and two baskets attached." This Day Trivia  
The Free Saturday 9am Community Class will still be held virtually. Here is the link: https://zoom.us/j/91181717643     
It feels so good to be able to say that the doors are open. I wish I was there to celebrate with you but I will live vicariously through you all. 
Have a great weekend. Return T2's equipment as requested. Take your time in feeling comfortable with the idea of coming back. Thank you to all our members who have remained with us. Cheers to moving forward. And to all seniors who graduated from High School and college – major congratulations.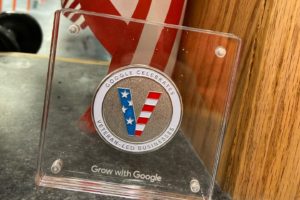 Joanna 
T2 CrossFit Team
Veteran Led