I really really hope you are all managing to safe and sane during this crazy time. It too shall pass. Hopefully very quickly. No counting the days, I promised.
Yesterday, I was lucky enough to take the 9:00am virtual class that Anna ran for us. Although we were not together in the same building, it was quite motivating seeing many people staring intently at their computer screens (substitute for whiteboard), listening, following along, groaning as we realized that we hadn't practiced pigeon pose for an eternity, doing the things we normally do when in class in the gym and everyone having to wait for the old lady of the class (me) to get her s$$t together. I hope we do it again, soon, and that many more people will join in.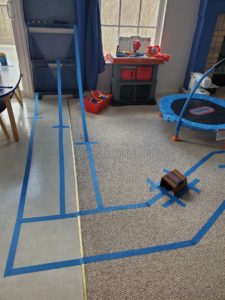 There will be virtual classes tomorrow, Thursday, 26th and Friday, 27th  at 9:00am and 6:00pm (follow the link in the email Anna sent out on Monday. If you didn't receive it or have deleted it, text her at (412) 772-4264  (There is no fee to sign in to the Zoom link.)
And remember to keep adding your situps to the #situpsforpups  @barbellsforbullies  As of right now we have accumulated 12,220 situps. OMG that suggests some super abs. That's approximately 4,000/week. Let's see if we can make it to 16,000 by 31st March.
Just to let you know, there will possibly be a shortage of blue masking tape in the Pittsburgh area. If you need a roll, contact Audrey H or Kedra M.
One of our members made a comment to me the other day that having to 'social distance' and 'self isolate' at home is really difficult when you are on your own and even harder if you don't have a pet with whom to converse. So if you know anyone in this situation, please reach out to them even if it is just a "hey, how are you doing? 👊"  Thank you. You're the best.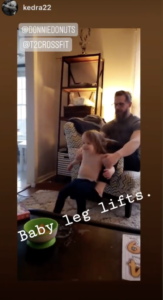 I have seen some great story videos and pictures on personal story boards. Keep tagging @t2crossfit  @t2_fitness_  @t2crossfitkids  @atunnicliffetobias  that way we will all be able to see how you are coping and it is a great way to share ideas, funny or otherwise.
This Week's Food: Sweet Potato Sausage Breakfast Casserole by Chew Out Loud shared by Melinda B. If you want to imagine how good it tastes, follow the link and see the picture. I can almost smell it. Yum 😋 
This Week's Trivia: 26 March in History
1910: The U.S. Congress passed an amendment to the 1907 Immigration Act that barred criminals, paupers, anarchists and carriers of disease from settling in the U.S. (am unable to verify if this is still in effect)
1937 : Spinach growers in Crystal City, TX, erected a statue of Popeye. (on-this-day.com)
And this one is for Mike M:
1915: Stanley Cup Final, Denman Arena, Vancouver, BC: Barney Stanley scores 5 goals as Vancouver Millionaires beat Ottawa Senators, 12-3 for a 3-0 sweep of first non-challenge series; Vancouver first PCHA champions (onthisday.com)
Stay safe. Smile. Give yourself a hug. Join us for T2's virtual classes. See you at the gym soon.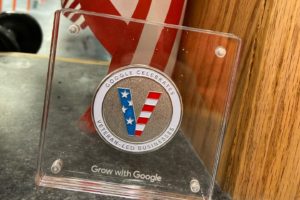 Joanna
T2 CrossFit Team
Veteran-Led 
To receive the blog as an email, scroll to the bottom of the T2 Home page and sign up.