Tell Us About yourself: I am at a great place in my life. I share my life with a wonderful person, Ewelina. Many of you who are reading this know her. She has made me the best possible version of me. I am lucky to be the dad of a wonderful 12-year-old, AJ. We have two cats that shed all the time. I spent five years on the USS Alaska 732B, an Ohio class submarine based out of Bangor, Washington. After the Navy, I went to West Virginia University and earned a bachelor's degree in civil engineering. The funny thing is, I've never done anything related to my field of study. I'm a self-taught mechanical and process engineer plying my trade in the energy industry. 
How would your best friends describe you? My friends would say I'm hardworking, loyal, funny but can get fired up from time to time. A better question would be, how would the people who work with you describe you?
What is one thing that people find surprising about you? I was part of a submarine crew that launched an unarmed nuclear missile from 150 feet below the surface of the ocean. Like I didn't pull the trigger or anything but was right beside open fire control circuits with a loaded shotgun when it launched, that was pretty cool. 
How long have you been doing CrossFit? I've been attempting to do CrossFit for about four years. The first year doesn't count, but I won't get into that here. I've been a member of T2 for three years. Granted, I took a sabbatical for a while so I would say I've been doing CrossFit for a little over two years. 
What made you start CrossFit? I got tired of doing the same 5×5 workout scheme over and over. Everything hurt, and I couldn't touch my toes. Well, I still can't touch my toes but hey, I'm getting closer.
What is your favorite thing about CrossFit? That it's a lifestyle that promotes healthy and comprehensive wellness; for me, CrossFit allows me to escape from my daily stress and focus on myself. My mind goes completely blank for those few minutes which keeps me sane. 
What is your favorite movement? Rowing and wall balls.
What is your least favorite movement? Wasn't there a Pringles commercial that said something along the lines of "bet you can't just eat one?" I have that problem, especially with cupcakes and least favorite movements. Let me see, burpees, squat snatches, handstand pushups, and sometimes running.
What is your biggest accomplishment to date both CrossFit related and non-CrossFit related? CrossFit wise, I would say getting my first fist bump from Brad after a WOD. Not the "dude are you okay" kind, but the "hey, good job" kind. Non-CrossFit related, the last ten months or so have been a whirlwind for me. I purchased a local mechanical and electrical engineering company with about 30 employees. Figuring out how to be a business owner, implementing a culture change within the company, while trying to keep our existing clients and grow the company at the same time has been by far the hardest thing I've ever done. At the end of the day, what I figured out is, as long as I keep moving and keep putting forth the effort, it all works out.
What is your next goal? It may sound trivial to some, but to find and maintain a good work/life balance. But for me taking time for me and being able to get to the gym is important. I've found a somewhat manageable schedule. I need to stick to it.
What is your favorite WOD you have done so far? I don't have a particular one WOD, that's my favorite. What I would consider my favorite, it's the Row Zone classes.
Free write: Shout out to the 4 pm class. I truly enjoy everyone's company, and I am inspired by their hard work and effort put forth in every class. I am thankful for the coaches and everyone who makes T2 what it is. 
(Ed Note: Nice job Bob and you are so right making sure you keep the balance between work and time for yourself.)
***********************
CrossFit is so much more than just a sport. We celebrate our people and we celebrate with our people.
***********************
Congratulations to Coach Anna who, last week, was inducted into her high school, Perrysburg High School, Hall Of Fame. Sentinel- Tribune
**********************
February's challenge – almost there. Just a few more push-ups to go. 
**********************
A week on Saturday : open to members and non-members
🌟  Hand Stand Clinic : Sat 7th March 2020; 12:00-1:30pm only a few places left. Take your push-up practice to the next level. Register 💫 💫
**********************
Burgener Strength Weightlifting Level 1 Course 6th-7th June. Being held at T2 CrossFit. Talk with our Coaches and get their perspective. It's a great way to improve your own technique even if you don't coach. Register: Burgener strength.com
*********************
CrossFit is so much more than just a sport. Would you like to workout but need a friend to help you? We have that covered. Try a FREE class. ⭐️ ⭐️ LOTS OF CLASS CHOICES ⭐️ ⭐️ ⭐️  
Learn in the class setting Text New member to (412) 772-4264  or email office.t2crossfit@gmail.com 
Saturdays 
9:00 FREE Adult Community Class – no membership required
10:30 Members' WOD (not available for FREE Trial class offer)
T2 Fitness Classes: (unless otherwise posted)
SWEAT: NEW  Open to Ladies and Gentlemen 
Monday: 6am; ⭐️ 9:30am ⭐️ 
Tuesday: 6am
Wednesday: 9:30am
Thursday: 6am
Sunday: 8am
Tuesday: 10:30am
Sunday: 9am
Row Zone!
Sunday: 10am
T2 Fitness – No membership required 
**********************
🌟🏋️ Oly Lifting Classes – Sunday, 1st March 🏋️‍♂️🌟 Sign Up ✏️ 
Olympic liftings class with Ben Hall, Sundays at 1-2:30pm. 7 spots available. Sign up for the whole cycle, or  week by week. Once the class is full for that week, there will be a waitlist. Sign up for the class through the push press app.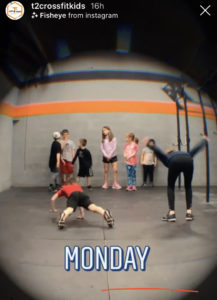 There are three plans that will work to sign up for the classes. You can purchase the unlimited Fitness addition to your CF membership; you can buy a fitness punchcard which will work for this and all fitness classes; or you can buy a pay-per-class pass. All will be through the new site.
Each class sign up will be open a week ahead of time. If you would like to sign up for unlimited membership, buy a punchcard or buy a one class pass…please feel free to do it ahead of time. You can purchase a punch card or one class pass here at… https://www.t2fitnesstraining.com/membership
You can start setting up your unlimited membership here if you are a member of T2 CrossFit too… 
https://t2fitness.pushpress.com/open/subscribe/1lcd
(If you already have unlimited membership, check your email to finish setting up your profile and download the app..if you don't have an email…message me and I'll get it set up for you)
************************
T² also offers Private Fitness Coaching – Individual or Small Group, and if you would like guidance with your Nutrition or how to redirect it on to a more healthful plan, text a message or call 412-772-4264
************************
⭐️Kids, Preteens & Teens: ⭐️

 

⭐️You don't get what you wish for; you get what you work for. ⭐️

 
Partner work, team work, light-hearted competition while improving one's own skills and strength. We play and it works.
#minibradletes #t2crossfit #t2crossfitteens #workforit @t2crossfit @crossfitkids
If you have a child (children) who would like to try CrossFit and meet our awesome CrossFit Kids', Preteens' and Teens' community text New Kid to 412 772 4624 or email t2crossfitkids@gmail.com for more info and to arrange for a free class.
*************************
This week's food: Paleo Whole 30 Chicken Broccoli Rice Casserole by paleorunningmomma.com   
If you have a favorite recipe you would like to share, please email me details with a pic of your version and I will share in the blog. 
***********************
This Week's Trivia: February 29th: 9 Quirky Leap Year Facts You Probably Didn't Know
The rule: Leap Day happens every four years unless it doesn't.
2. What's crazier than February 29th? A woman proposing to a man, says history.
And so on … follow the link to find out the details. 😊 
***************************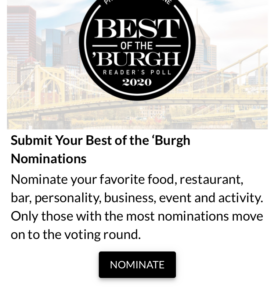 One last thing. If you would like to nominate T2 CrossFit as a Best Place In Pittsburgh, please follow the link. We are in the Health & Beauty section. You need a pic and a short description. Thank you for your continued support. We know you make us the best anyway. 😊 
Be safe.
Joanna
T2 CrossFit Team
Veteran-Led 
**************************************
Important Info:
*** Free Trial CrossFit Class schedule: Mon-Fri 5:30, 6:30, 9:00am; 12:10, 4:00, 5:00, 6:00, 7:00pm
*****If you would like to take a fitness class, please make sure you sign up the night before.  If there are no sign-ups by 8pm, there will not be a coach, therefore no class.*****
*****************************************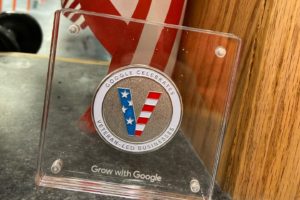 SWEAT/CYCLE/ROW ZONE! : For more information, make sure to follow our page on Instagram (search: Top) t2_fitness_   (search: People) @t2_fitness_   #tag us: #t2_fitness_
****************************************
Thank you for reading the blog on the T2 webpage. If you would like to receive it by email, please scroll down to the bottom of the Home page and Join Our Mailing List by entering your email address.
****************************