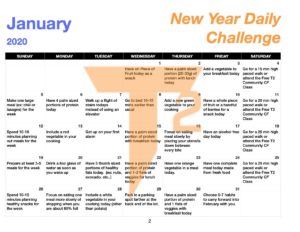 Remember January's Challenge? How did it go? Did you manage 100%? If you missed a day or two, did you say, "No point in continuing now?" Maybe one or two people did. But I bet the majority put the missed days behind them, didn't dwell on them, and looked at the following day as a new start. It was a hiccup in a good process.
👁Keep a weather-eye out on social media for February's Challenge 👀
There have been several posts on Facebook recently that can tenuously be linked together – age related. The latest, and I have to admit I laughed (I thought man-flu; sorry guys) was from a guy who weathered turning 40 and 50 OK but has had a meltdown at turning 55. Heaven help him when he turns 60. 😆  Another one was "I can't believe how old people are at my age". 
I am being very generalist here and understand that there are many other factors that come into play, but in my opinion a big component of how we feel about ourselves as we age is so much a 'preconceived notion', ie I'm now 55, 60 … so I am old and am unable to do things I could do yesterday when I was 54, 59.… (Think back to when you were 20; 60 was ancient, one foot in the grave.)
Granted, there are somethings we may not now be able to do, such as run a 4min mile, squat snatch 150# …. (in my dreams). BUT and this is the crux of the matter, we can still run. We can still squat snatch. And that is what CrossFit is about. It's about making you move and pushing your limits just enough to prevent aging from robbing you of your abilities. 
So yes, there was a time when a 24" box jump was easy but just because you can no longer jump the 24", does that mean you stop jumping? No, it mean you accept this fate and jump 20" that much quicker. 
It's that one small change or readjustment that will keep you going. CrossFit is so much more than just a sport.
**********************
Congratulations to Wade Roth for his Age Group win and setting his own PR at the 2K Indoor Row Sprints last weekend.
*********************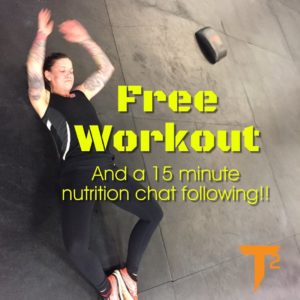 Have you given up on your NY Resolution yet? It's just a hiccup. We can help. 
⭐️⭐️⭐️ LOTS OF CLASS CHOICES ⭐️⭐️⭐️ 
⭐️SWEAT is now GUYS and GIRLS ⭐️
Make your change, make your adjustment. Try a FREE class.
Learn in the class setting Text New member to (412) 772-4264  or email office.t2crossfit@gmail.com 
Saturdays 
9:00 FREE Adult Community Class – no membership required
10:30 Members' WOD (not available for FREE Trial class offer)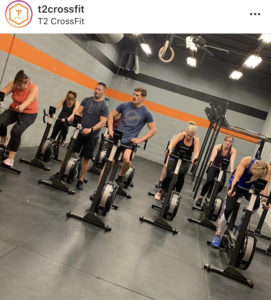 T2 Fitness Classes: (unless otherwise posted)
SWEAT: NEW  Open to Ladies and Gentlemen 
Monday: 6am; ⭐️ 9:30am ⭐️ 
Tuesday: 6am
Wednesday: 9:30am
Thursday: 6am
Sunday: 8am
Tuesday: 10:30am
Sunday: 9am
⭐️Thursday: 10:30am ⭐️ 
Sunday: 10am
T2 Fitness – No membership required 
**********************
🌟🏋️ Oly Lifting Classes – Sunday, 2 Feb 🏋️‍♂️🌟 Sign Up ✏️ 
Olympic liftings class with Ben Hall, Sundays at 1-2:30pm. The first cycle will have 6 spots available. You don't have to sign up for the whole cycle, you sign up week by week, however, once the class is full for that week, there will be a waitlist, but most likely will be full.
You will sign up for the class through the push press app, and there are three plans that will work to sign up for the classes. You can purchase the unlimited Fitness addition to your CF membership; you can buy a fitness punchcard which will work for this and all fitness classes; or you can buy a pay-per-class pass. All will be through the new site.
Each class sign up will be open a week ahead of time (so first class sign up is January 5th). If, before then, you would like to sign up for unlimited membership, buy a punchcard or buy a one class pass…please feel free to do it ahead of time. You can purchase a punch card or one class pass here at… https://www.t2fitnesstraining.com/membership
You can start setting up your unlimited membership here if you are a member of T2 CrossFit too… 
https://t2fitness.pushpress.com/open/subscribe/1lcd
(If you already have unlimited membership, check your email to finish setting up your profile and download the app..if you don't have an email…message me and I'll get it set up for you)
***************************
T² also offers Private Fitness Coaching – Individual or Small Group, and if you would like guidance with your Nutrition or how to redirect it on to a more healthful plan, text a message or call 412-772-4264
****************************
Congratulations to Coach Nicole Talak on getting a new job. Fortunately for T² she is still with us. Unfortunately because of her change in work hours, she will no longer be coaching the 4pm'ers.
***************************
⭐️ Kids, Preteens & Teens: ⭐️ 
You don't get what you wish for; you get what you work for. 
#minibradletes #t2crossfit #t2crossfitteens #workforit @t2crossfit @crossfitkids
If you have a child (children) who would like to try CrossFit and meet some awesome CrossFit Kids, Preteens and Teens, text New Kid to 412 772 4624 or email t2crossfitkids@gmail.com for more info and to arrange for a free class.
************************************
This week's food: Lamb Chops in Mustard Sauce with Roasted Tomatoes courtesy of PaleoGrubs
OK, I know my presentation of said dish isn't quite up to PaleoGrubs standard but the food tasted just as good. I did think it was going to be a bit complicated to make but I managed quite well. I didn't have chicken stock so used tomato juice instead; this along with the white wine vinegar made it very tart so I sweetened the sauce with some honey. 
***********************************
This Week's Trivia: Super Bowl Fun Facts and Trivia 
8 million pounds of guacamole is consumed on Super Bowl Sunday
14,500 tons of chips are eaten along with that guacamole
The Super Bowl is measured in Roman numerals because a football season runs over two calendar years
There's lots more trivia out there.
Who is your choice? San Francisco 49ers or Kansas City Chiefs? Go Team!!!
Good luck to Anna and Paris; Sail Fast
Be safe.
Joanna
T2 CrossFit Team
Veteran-Led 
**************************************
Important Info:
*** Free Trial CrossFit Class schedule: Mon-Fri 5:30, 6:30, 9:00am; 12:10, 4:00, 5:00, 6:00, 7:00pm
*****If you would like to take a fitness class, please make sure you sign up the night before.  If there are no sign-ups by 8pm, there will not be a coach, therefore no class.*****
*****************************************
SWEAT/CYCLE/ROW ZONE! : For more information, make sure to follow our page on Instagram (search: Top) t2_fitness_   (search: People) @t2_fitness_   #tag us: #t2_fitness_
****************************************
To read about Paris's and Anna's journey to qualify to represent USA at the Tokyo Olympic Games 2020, click here Henken : Tobias Sailing
****************************************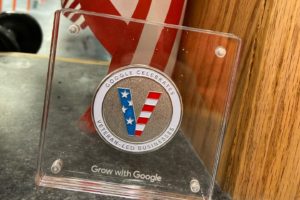 Thank you for reading the blog on the T2 webpage. If you would like to receive it by email, please scroll down to the bottom of the Home page and Join Our Mailing List by entering your email address.