Corinne White
1.     Tell us about yourself: I was born and raised about a ½ an hour east of Pittsburgh in North Huntingdon, PA.   I earned a few degrees from WVU and am now Program Director for a school that (tries to) help kids with social, emotional and behavioral issues.  I live in Washington with my husband and kids ~ Cameron (Baby Corn) who goes to THE Ohio State University and Carson who is a senior in high school.  
2.     How would your best friends describe you? Happy, generally late, loud (especially when laughing), fun-loving, supportive.
3.     What is one thing that people find surprising about you? People have mistaken pictures of Anna Tobias, CrossFit Games Master's champion, for ME! Granted, the pics have been a little far way and maybe a little blurry, but still!! 
4.     How long have you been doing CrossFit? I started about 6 years ago but have been doing legit CrossFit at T2 for about 3 years.  
5.     What made you start CrossFit? A Groupon and my sister.
6.     What is your favorite thing about CrossFit? The people and the coaches.  I adore my 4 o'clock squad but I know I can come to any class and leave feeling like I just spent an hour with friends.  I also love the variety of the workouts and the fact that I never have to think about what I am going to do when I get there. Brad and the other coaches all decide for me!
7.     What is your favorite movement? BFSU, duh. Just kidding, although I always enjoy the opportunity to lie down during a WOD for a bit.  I love cleans and I really like thrusters, either with a bar or dumbbells.
8.     What is your least favorite movement? Squat snatch or OHS. Blah!
9.     What is your biggest accomplishment to date both CrossFit related and non-CrossFit related?  When I first started at T2, I showed up maybe 2-3 times a week and Brad told me that if I could do at least 4 times a week I would see more improvement.  Shocker, he was right.  So, I think my biggest accomplishment CrossFit-wise has been the cumulative effect of continuing to show up at least 4-5 (sometimes 6!) times a week and still loving it and seeing improvements regardless of how small.  My biggest non-CrossFit accomplishment is raising healthy, intelligent kids who more often than not make good choices in the world.  I am also thrilled that I have been able to impress upon my daughter the importance that Strong is Beautiful! 
10. What is your next goal? Become better/more comfortable at the movements that I dislike (see #8); pull-ups (still!), better dubs, oh, and learn the lyrics to Taki Taki (so hard!)
11. What is your favorite WOD you have done so far? I love a chipper or AMRAP with small #s of reps for just a few movements.  I feel more accomplished when I get through several rounds rather than just one round of something.  I also really like any partner or team WOD – sooo much fun! 
12. Free write: T2 is my happy place, my sanity and my comfort zone. I try to explain to people what the community is like but it really is something that needs to be experienced.  After a hard day at work, I hear some of the staff talking about getting a drink but all I can think is "I can't wait to get to the gym." I really can't say if it is the workout or the people that make me feel better, but it doesn't really matter, does it?
(Ed: And Corrine always has a smile on her face 😊 )
**********************
Struggling to stick with your NY Resolution to get healthier? We can help. Look for ⭐️ ⭐️ ⭐️ NEW CLASS TIMES ⭐️ ⭐️ ⭐️to help you succeed. Make your choice, make your change. Try a FREE class.
Learn in the class setting Text New member to (412) 772-4264  or email office.t2crossfit@gmail.com 
Saturdays 
9:00 FREE Adult Community Class – no membership required
10:30 Members' WOD (not available for FREE Trial class offer)
T2 Fitness Classes: (unless otherwise posted)
SWEAT: NEW  Open to Ladies 🌟  and Gentlemen 🌟 
Monday: 6am; ⭐️ 9:30am ⭐️ 
Tuesday: 6am
Wednesday: 9:30am
Thursday: 6am
Sunday: 8am
Tuesday: 10:30am
Sunday: 9am
⭐️ Thursday: 10:30am ⭐️ 
Sunday: 10am
T2 Fitness – No membership required 
********************
🌟⭐️ Strong is Beautiful ⭐️🌟 
Last Saturday, a select group of young ladies had a great time creating goals and making plans on how to achieve them. And they also got to show how strong they are physically. 💪 
There will be more seminars coming later in the year. Watch this space.
**********************
🌟🏋️ Oly Classes continuing on Sunday, 19 Jan 🏋️‍♂️🌟 Sign Up ✏️ 
Olympic class with Ben Hall, Sundays at 1-2:30pm. The first cycle will have 6 spots available. You don't have to sign up for the whole cycle, you sign up week by week, however, once the class is full for that week, there will be a waitlist, but most likely will be full.
You will sign up for the class through the push press app, and there are three plans that will work to sign up for the classes. You can purchase the unlimited Fitness addition to your CF membership; you can buy a fitness punchcard which will work for this and all fitness classes; or you can buy a pay-per-class pass. All will be through the new site.
Each class sign up will be open a week ahead of time (so first class sign up is January 5th). If, before then, you would like to sign up for unlimited membership, buy a punchcard or buy a one class pass…please feel free to do it ahead of time. You can purchase a punch card or one class pass here at… https://www.t2fitnesstraining.com/membership
You can start setting up your unlimited membership here if you are a member of T2 CrossFit too… 
https://t2fitness.pushpress.com/open/subscribe/1lcd
*************************************
T² also offers Private Fitness Coaching – Individual or Small Group, and if you would like guidance with your Nutrition or how to redirect it on to a more healthful plan, text a message or call 412-772-4264
*******************************************
⭐️ Kids, Preteens & Teens: ⭐️ 
You don't get what you wish for; you get what you work for. 
#minibradletes #t2crossfit #t2crossfitteens #workforit @t2crossfit @crossfitkids
If you have a child (children) who would like to try CrossFit and meet some awesome CrossFit Kids, Preteens and Teens, text New Kid to 412 772 4624 or email t2crossfitkids@gmail.com for more info and to arrange for a free class.
************************************
This week's food: PAN SEARED MAHI MAHI OVER STICKY COCONUT "RICE" WITH MANGO SALSA  paleomg.com
I made this but had to alter the salsa a little – Paul doesn't like peppers and I didn't have enough avocado. I used:
Apple, celery, onion, orange, walnuts, raisins, coconut vinegar, avocado oil, seasoning. Oh and a very small amount of maple syrup. It was all very delicious.
***********************************
This Week's Trivia: 16 January Quotes: PopCultureMadness
"Nothing in this life worth achieving is easy, nor is it impossible."
– James May
"What people say isn't going to stop me. I have to do things for myself."
– Kate Moss
Be safe.
Joanna
T2 CrossFit Team
Veteran-Led 
**************************************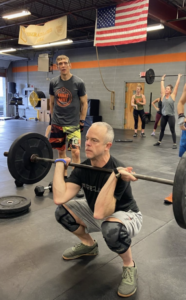 Important Info:
*** Free Trial CrossFit Class schedule: Mon-Fri 5:30, 6:30, 9:00am; 12:10, 4:00, 5:00, 6:00, 7:00pm
*****If you would like to take a fitness class, please make sure you sign up the night before.  If there are no sign-ups by 8pm, there will not be a coach, therefore no class.*****
*****************************************
SWEAT/CYCLE/ROW ZONE! : For more information, make sure to follow our page on Instagram (search: Top) t2_fitness_   (search: People) @t2_fitness_   #tag us: #t2_fitness_
****************************************
To read about Paris's and Anna's journey to qualify to represent USA at the Tokyo Olympic Games 2020, click here Henken : Tobias Sailing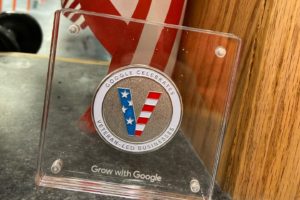 ****************************************
Thank you for reading the blog on the T2 webpage. If you would like to receive it by email, please scroll down to the bottom of the Home page and Join Our Mailing List by entering your email address.
****************************