Misconceptions and Preconceived Ideas
Don't let these hold you back.  Use the new year and decade as a start line to try a few of those things that, up until now, you've convinced yourself you can't do. 
If you are not ready to walk unaided, find a chair. 
********************
Clinic coming:  Saturday 11 January 2020
🌟⭐️ Strong is Beautiful ⭐️🌟
Calling all young Ladies aged 12-17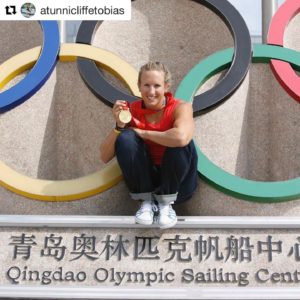 Join me for an awesome afternoon of talking about being confident with who you are and what you do, believing in yourself, about goal setting, a little bit of working out, nutrition chat, and lots of fun!! January 11th from 12-4pm. Limited spots so reserve your spot now! $50. Registration link: Beautiful Is Strong Is Beautiful
**********************
🌟🏋️ New Oly Classes coming January 12th 🏋️‍♂️🌟
We are offering an Olympic class with Ben Hall. The class will be on Sundays at 1-2:30pm, starting January 12th. The first cycle will have 6 spots available. You don't have to sign up for the whole cycle, you sign up week by week, however, once the class is full for that week, there will be a waitlist, but most likely will be full.
You will sign up for the class through the push press app, and there are three plans that will work to sign up for the classes. You can purchase the unlimited Fitness addition to your CF membership; you can buy a fitness punchcard which will work for this and all fitness classes; or you can buy a pay-per-class pass. All will be through the new site.
Each class sign up will be open a week ahead of time (so first class sign up is January 5th). If, before then, you would like to sign up for unlimited membership, buy a punchcard or buy a one class pass…please feel free to do it ahead of time. You can purchase a punch card or one class pass here at… https://www.t2fitnesstraining.com/membership
You can start setting up your unlimited membership here if you are a member of T2 CrossFit too… 
https://t2fitness.pushpress.com/open/subscribe/1lcd
(If you already have unlimited membership, check your email to finish setting up your profile and download the app..if you don't have an email…message me and I'll get it set up for you)
**********************
Fitness 20 – by all accounts this was a huge success and in some cases quite humbling 😃  There will be more classes. Watch this space, the Whiteboard and listen to coaches' introductions for future dates. 
**********************
🤣  Need a hand 🤚 to overcome the Holiday excesses? Drop in. Our awesomely supportive T2 Coaches and Community will chat with you and answer your questions and concerns. Try a class. You have several options – Free Trial CrossFit Class, Free Community Class, SWEAT, Cycle, Row Zone:
FREE TRIAL CLASS – Learn in the class setting Text New member to (412) 772-4264  or email office.t2crossfit@gmail.com 
Saturdays 
9:00 FREE Adult Community Class – no membership required
10:30 Members' WOD (not available for FREE Trial class offer)
T2 Fitness Classes: (unless otherwise posted)
SWEAT: ⚡️NEW ⚡️ Open to Ladies and ⚡️Gentlemen ⚡️
Sunday 8:00am
Monday & Wednesday 9:30am
Tuesday & Thursday 6:00am
Sunday 9:00am
Tuesday 10:30am
Sunday 10:00am
T2 Fitness – No membership required 
– Sign-up, the night before at the latest, is required 
*******************************************
T² also offers Private Fitness Coaching – individual or small group, and if you would like a tweak in your Nutrition guidance on how to redirect it on to a more healthful plan, text a message or call 412-772-4264
**************************************
⭐️ Kids, Preteens & Teens: ⭐️ 
You don't get what you wish for; you get what you work for. 
#minibradletes #t2crossfit #t2crossfitteens #workforit @t2crossfit @crossfitkids
If you have a child (children) who would like to try CrossFit and meet some awesome CrossFit Kids, Preteens and Teens, text New Kid to 412 772 4624 or email t2crossfitkids@gmail.com for more info and to arrange for a free class.
************************************
This week's food: Not Food, Rather A Challenge for January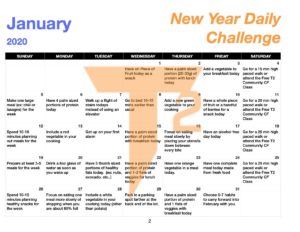 ***********************************
This Week's Trivia: Time Balls
Time balls were initially for nautical use.
In 1829, Portsmouth Harbour UK, the ball dropped daily at 1:00 P.M. GMT.
Time balls made their way to America in 1845
The first American time ball was constructed on top of the United States Naval Observatory in Washington, D.C. – more complicated; less accurate.
For more on the history of the modern time balls predecessors, check out Why Does The Times Square Ball Drop On New Year's Eve?      Artifacts | December 31, 2019 (HistoryDaily.org)
May 2020 reward you for all your hard work and dedication. Happy New Year 🎊🎉
Be safe.
Joanna
T2 CrossFit Team
Veteran-Led 
**************************************
Important Info:
*** Free Trial Class schedule: Mon-Fri 5:30, 6:30, 9:00am; 12:10, 4:00, 5:00, 6:00, 7:00pm (Not available 4:00-7:00pm for the next 5 Fridays)
*****If you would like to take a fitness class, please make sure you sign up the night before.  If there are no sign-ups by 8pm, there will not be a coach, therefore no class.*****
*****************************************
SWEAT/CYCLE/ROW ZONE! : For more information, make sure to follow our page on Instagram (search: Top) t2_fitness_   (search: People) @t2_fitness_   #tag us: #t2_fitness_
****************************************
To read about Paris's and Anna's journey to qualify to represent USA at the Tokyo Olympic Games 2020, click here Henken : Tobias Sailing
****************************************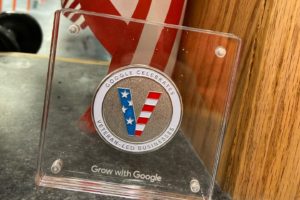 Thank you for reading the blog on the T2 webpage. If you would like to receive it by email, please scroll down to the bottom of the Home page and Join Our Mailing List by entering your email address.
****************************