T2 CrossFit December Athlete Of The Month : Jane Damico
1. Tell Us About yourself:  Born and raised in the South Hills, graduated from RMU. Started working at Highmark at age 18, and still there 35 years later as a pharmacy analyst (yes, I'm old…) Live up the hill in South Fayette with husband and 3 kids – 2 boys in college, 1 girl in high school. Have a great wild and crazy group of friends that keeps me feeling, sometimes acting, young.
2. How would your best friends describe you? Loyal, fun, reliable, nice, weird
3. What is one thing that people find surprising about you? There is absolutely nothing surprising about me.
4. How long have you been doing CrossFit? I'm just short of my 2-year gymversary at the end of December.
5. What made you start CrossFit? My favorite type of workouts had most recently been bootcamps, HIITs, functional fitness-type classes. I passed T2 every day and was curious about the workout compared to what I was familiar with so stopped in for a community class and decided immediately to give it a try. Never looked back.
6. What is your favorite thing about CrossFit? The people (shout out to the four o'clockers!) Everybody at T2 is so friendly, encouraging and supportive of each other, and inspirational. The effort I see around me makes me want to keep going when I doubt myself.
7. What is your favorite movement? Wall balls, DB thrusters, rowing
8. What is your least favorite movement? Burpees…they just kill my whole workout and they never get easier!
9. What is your biggest accomplishment to date both CrossFit related and non-CrossFit related? I'm getting stronger and have suffered no injury setbacks. That's key at my old age! Away from the gym, my biggest accomplishment is being a mother of 3. They make me gray, but show us glimpses sometimes that they may just turn out ok. Fingers crossed.
10. What is your next goal? Where do I start? Solid dubs, one HSPU, one T2B, one KPU
11. What is your favorite WOD you have done so far? Any AMRAP or anything involving question #7.
12. Free write: I look forward to the next 2 years pushing myself through the hardest workouts I've ever experienced with such a great T2 community. You're the best!
**********************
🤔  Who Likes A Quiz? How CrossFitted Are You?
Aside from the 1% of athletes who have CrossFit Games' potential, CrossFit really is for the other 99% of us. It is huge on community, wellness and fitness, clean-eating, and functional movement to get you, injury-free, through the day. It is also rather confusing. Maybe the following with help explain things a little. 😊 
1. Match the following abbreviations to their meaning:
WOD

CrossFit

BOR

Clean & Jerk

PU

ButterFly Sit Ups

HSPU

Down Dog Push Ups

GHD

Sumo Dead

 

Lift High Pull

HRPU

Hand Stand Push Ups

AS

Chest to Bar

T2CF

Kettle Bell Swings

MU

Bent Over Rows

BS

Pull Ups

T2B

Push Ups

DDPU

Knees to Chest

FS

Workout Of the Day

K2C

Air Squat

DUBS

Muscle Up

KBS

Overhead Squat

SDLHP

Power Clean

BFSU

Wall Balls

DB

Double Unders

WB

Back Squat

CF

Front Squat

DL

Glutes-Hams Developer

C&J

Dumb Bell

C2B

Toes to Bar

PU

T2 CrossFit

OHS

Hand Release Push Up

PC

Dead Lift
2. Fill in the blank: Gymnastics, Endurance and ………… are the 3 main components of CrossFit methodology.
3. Which one is not one of the 10 elements of CrossFit:
Accuracy, Agility, Balance, Coordination, Endurance, Flexibility, Power, Strength, Speed, Stamina, Vigor
4. To sit into/stand up from a chair, would you:
a)burpee  b) squat  c) box jump?
5. Pick up a bag of mulch, would you:
a) deadlift  b) power clean  c) bend over with straight legs and strain your back?
6. Put away the holiday decorations on a top shelf:
a)  clean & jerk  b) thruster  c) throw it like a wall ball?
7. Put in the most logical order:  fitness, sickness, wellness
a) ……………………. b)…………………….. c) ……………………….
8. Have you noticed that burpees and thrusters don't have an abbreviation? I wonder why 🤔  On the T2 FaceBook page, list other movements that don't have abbreviations.  💪
Answers: 2. Strength;  3. Vigor;  4.b;  5.a or b;  6. a, b, or c;  7.Sickness, Wellness, Fitness.
*******************************************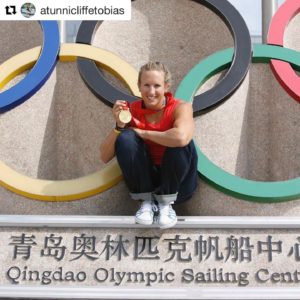 Clinics coming:  Saturday 11 January 2020
🌟⭐️ Strong is Beautiful ⭐️🌟
Calling all young Ladies aged 12-17 
Join me for an awesome afternoon of talking about being confident with who you are and what you do, believing in yourself, about goal setting, a little bit of working out, nutrition chat, and lots of fun!! January 11th from 12-4pm. Limited spots so reserve your spot now! $50. Registration link: Beautiful Is Strong Is Beautiful
**********************
🤣  Now that everything CrossFit is crystal clear, why not come and see, for real, what it is all about? Get a jump on the Holiday excesses. Drop in. Our awesomely supportive T2 Coaches and Community will chat with you and answer your questions and concerns. Try a class. You have several options – Free Trial CrossFit Class, Free Community Class, SWEAT, Cycle, Row Zone:
FREE TRIAL CLASS – Learn in the class setting Text New member to (412) 772-4264  or email office.t2crossfit@gmail.com 
Saturdays 
9:00 FREE Adult Community Class – no membership required
10:30 Members' WOD (not available for FREE Trial class offer)
T2 Fitness Classes: (unless otherwise posted)
SWEAT: (Ladies only)
Sunday 8:00am
Monday & Wednesday 9:30am
Tuesday & Thursday 6:00am
Sunday 9:00am
Tuesday 10:30am
Sunday 10:00am
T2 Fitness – No membership required 
– Sign-up, the night before at the latest, is required 
*******************************************
💫 Holiday Schedules: 💫 
Tuesday 24 December – 8 & 10am, 12 noon, 4pm
Wednesday 25 December – Closed
Thursday 26 December – 8 & 10am, 12 noon, 4pm
Tuesday 31 December – 8am CrossFit; 10am Fitness – The 20's (see coaches or message through FB page for details)
⭐️ Kids, Preteens & Teens: Holiday Schedule 🌟 
Monday 23 December – regular classes
Tuesday 24 Wednesday 25 December – no classes
Thursday 26 December – regular classes
Monday 30 December – regular classes
Tuesday 31 December/Wednesday 1 January – no classes
Thursday 2 January – regular classes
#minibradletes #t2crossfit #t2crossfitteens #workforit @t2crossfit @crossfitkids
If you have a child (children) who would like to try CrossFit and meet some awesome CrossFit Kids, Preteens and Teens, text New Kid to 412 772 4624 or email t2crossfitkids@gmail.com for more info and to arrange for a free class.
************************************
This week's food: Smoked Salmon Dip (Paleo, Gluten-Free, Keto)
I adapted the recipe to use the ingredients I had: tinned salmon; green end of a green onion; dried Dill. It is very quick and easy to make and quite delicious. 😋 
***********************************
This Week's Trivia: Not Trivia: It was Paul's birthday yesterday. Old Fart; Young At Heart. Happy Birthday to everyone with a birthday at this time of year. 🎂 
**************************************
📣 – Saturday, 21st December – T2 Holiday Party. Have a wonderful time.  First challenge is to recognize your classmates in dressed-up clothes. Than take the time to meet and chat with fellow athletes from other classes. 😊 🎉 🎊
Be safe. Happy Holidays. And A Very Happy, Safe and Prosperous New Year. 🎉
Joanna
T2 CrossFit Team
Veteran-Led 
**************************************
Important Info:
*** Free Trial Class schedule: Mon-Fri 5:30, 6:30, 9:00am; 12:10, 4:00, 5:00, 6:00, 7:00pm (Not available 4:00-7:00pm for the next 5 Fridays)
*****If you would like to take a fitness class, please make sure you sign up the night before.  If there are no sign-ups by 8pm, there will not be a coach, therefore no class.*****
*****************************************
SWEAT/CYCLE/ROW ZONE! : For more information, make sure to follow our page on Instagram (search: Top) t2_fitness_   (search: People) @t2_fitness_   #tag us: #t2_fitness_
****************************************
To read about Paris's and Anna's journey to qualify to represent USA at the Tokyo Olympic Games 2020, click here Henken : Tobias Sailing
**************************************
FitAid: PLEASE PLEASE pay for the cans you take; it's not free. Thanks.
****************************************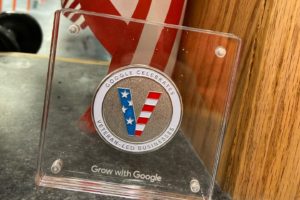 Thank you for reading the blog on the T2 webpage. If you would like to receive it by email, please scroll down to the bottom of the Home page and Join Our Mailing List by entering your email address.