Two down, find out 20.3 this evening and then two more after that. Whether it's your first or umpteenth, the workouts are still hard – I think that's the idea. However, to be successful at achieving your 'impossible' and remaining healthy, recovery after workouts is extremely important. After workouts, muscle tissue needs time to repair and rebuild (get stronger) and this process takes 24-48 hr. Working the same muscle groups again too soon will result in muscle breakdown rather than muscle rebuild.
Here are some suggestions to help with your post-workout recovery and to get you ready for the next one:
* rehydrate with water and your favorite recovery protein shake/food. 
Why? During a workout, you sweat and loose water and electrolytes and your muscles break down as you are using them hard.  It is important to consume both water and protein after working out to start replenishing your body with the nutrients it needs to begin the recovery process.
* within an hour or so, make sure to eat a balanced (carbs, protein, fats) meal.
Why? Again, you are looking to refuel your body in order for it to recover and start rebuilding the muscles. If your body doesn't have the fuel it needs to repair muscles, the recover process will take much longer. The muscles are broken down when working out, and after the workout, the body tries to rebuild glycogen stores and repair and regrow the proteins that build the muscles.
* stretch/get a massage
Why? It is important to stretch after working out.  You feel nice and loose after working out, but you have just put your body through an aggressive series of movements. Your muscles, as they get cold, will start tightening up, so if you can do a gentle stretch while they are warm, you are going keep them from tightening up too much and prevent lactic acid from building up too much in them.  Many of us are guilty of not doing enough of this. Cooling down and stretching post-workout are very important component of actually working out!
* rest/sleep
Why? Most of our recovery happens when we are sleeping.  It is the one time of day that our body has the opportunity to focus solely on healing itself and getting back to 100%.  When we are asleep, especially in a deep sleep, our body releases growth hormones that allow the body to build and repair muscles, build bones, and promote fat burning.  If we don't get enough time to sleep our body won't have had its needed time to recover and which then will leave us the next day feeling not quite up to 100%.
* active recovery – try a different type of exercise, cycle, row, hike …
Why? Active recover is important as a way to get your body warmed up, but not push it to its limits. We don't want to break down the muscles so much so that the recovery process, begun from the previous day'(s)' workouts, doesn't have time to catch up to itself.  A gentle row, bike, run, or stretch session are great ways to do active recovery.
* ice bath – my least favorite 
Why? Ice baths are great tools for promoting recovery by reducing inflammation quickly.  After an intense workout, getting in an ice bath will cool the body core temperature and the muscles and joints which will limit the inflammation that could build up , thus in turn helping the recovery process to start sooner.
* visualisation
Why? Visualization is a great tool that a lot of top athletes use to get themselves to relax going into a pressure event.  It allows you to have seen what you are about to do so that when you get to it you have already done the event/workout in your head.  It can help you practice a movement that you don't feel as comfortable doing without wasting actual physical energy on it, or it can give you a realistic idea of what to expect when you start your workout/event.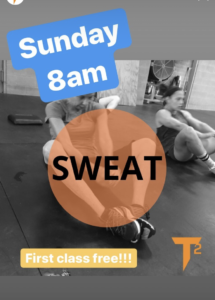 * most importantly – DON'T OVERTRAIN
Why? This is the worst thing that any athlete (of any level) can do.  Overtraining is bad for many reasons, but for two main reasons in my opinion.
When you over train, you don't allow the body time to recover.  Most of the time we think more is better, but in reality, that is not always the case. There are so many things we want to get better at all at once so if we practice everything, never listen to our body or coach, we will break down our body, not get better at anything, and eventually injure ourselves.  Listening to your body and to your coach is the best thing you can do to prevent overtraining.  And

 

Everything we do, we do for fun, especially when it comes to working out.  Overtraining  makes working out become more of a chore and nobody really likes chores. This in turn would lead to you not wanting to come and workout, and even if you did, put you in such a bad mental place that you wouldn't be able to put forward your best effort so you would cheat yourself out of the workout you ultimately wanted.
If you are really honest with yourself, you and me are very bad at following any of this advice, apart from maybe the recovery drink. But the more of these tactics we employ, the healthier, stronger and injury-free we will be.
Happy Recovery! 😊 
Source: Coach Anna, L1/L2 CrossFit Coach, T2 CrossFit Owner, 2x Masters 35-39 CrossFit Champion, 7 CrossFit Games Athlete, 2x Olympic Athlete/1x Gold Medalist
Additional source: https://www.verywellfit.com/ways-to-speed-recovery-after-exercise-3120085
*********************************
If you still have questions or are just curious, come and join us Friday afternoon/evening. Our awesomely supportive T2 Coaches and Community will chat with you and answer your questions and concerns. Try a class. You have several options – Free Trial CrossFit Class, Free Community Class, SWEAT, Cycle, Row Zone:
FREE TRIAL CLASS – Learn in the class setting Text New member to (412) 772-4264  or email office.t2crossfit@gmail.com 
Saturday, 26 October 2019 
9:00 FREE Adult Community Class – no membership required
10:30 Members' WOD (not available for FREE Trial class offer)
SWEAT: (Ladies only)
Sunday 8:00am
Monday & Wednesday 9:30am
Tuesday & Thursday 6:00am
Sunday 9:00am
Tuesday 10:30am
Sunday 10:00am
T2 Fitness – No membership required 
– Sign-up, the night before at the latest, is required 
*******************************************
**NO KIDS, PRETEENS & TEENS : THURSDAY 31 OCTOBER 2019**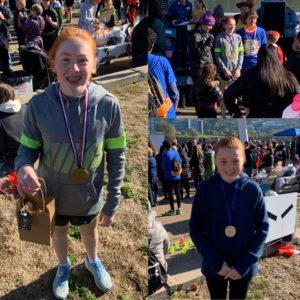 T2 Kids, Preteens & Teens: Speedy T2 Preteen and Teen!!
So proud of these @t2crossfitkids for crushing the @spiritrun5k ! This #t2teen was the fastest overall woman with a time of 22:24 and this #t2preteen was the fastest 11 and under girl with a time of 30:16! Great job girls! 🏃‍♀️ 💨 🎖 #minibradletes #t2crossfit
You don't get what you wish for; you get what you work for. 
#minibradletes #t2crossfit #t2crossfitteens #workforit @t2crossfit @crossfitkids
If you have a child (children) who would like to try CrossFit and meet some awesome CrossFit Kids, Preteens and Teens, text New Kid to 412 772 4624 or email t2crossfitkids@gmail.com for more info and to arrange for a free class.
************************************
This week's food: Deviled Eggs 🥚 With Avocado 🥑 And Bacon 🥓
***********************************
This Week's Trivia: What makes a deviled egg deviled?
""Deviled" as a culinary term goes back to the 1700s, and it originally meant to cook something—anything—with lots and lots of hot and spicy condiments and seasonings. The most commonly used spices in this catchall preparation were mustard and cayenne pepper."
**************************************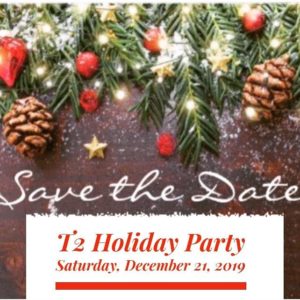 Looking ahead – Save the Date – Saturday, 21st December – T2 Holiday Party. Details to follow.
Good luck to everyone with 20.3. Halloween Costume WOD on Thursday.
Joanna
T2 CrossFit Team
**************************************
Important Info: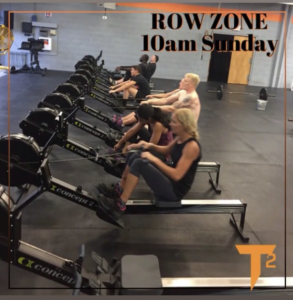 *** Free Trial Class schedule: Mon-Fri 5:30, 6:30, 9:00am; 12:10, 4:00, 5:00, 6:00, 7:00pm (Not available 4:00-7:00pm for the next 5 Fridays)
*****If you would like to take a fitness class, please make sure you sign up the night before.  If there are no sign-ups by 8pm, there will not be a coach, therefore no class.*****
*****************************************
SWEAT/CYCLE/ROW ZONE! : For more information, make sure to follow our page on Instagram (search: Top) t2_fitness_   (search: People) @t2_fitness_   #tag us: #t2_fitness_
****************************************
To read about Paris's and Anna's journey to qualify to represent USA at the Tokyo Olympic Games 2020, click here Henken : Tobias Sailing
**************************************
FitAid: PLEASE PLEASE pay for the cans you take; it's not free. Thanks.
****************************************
Thank you for reading the blog on the T2 webpage. If you would like to receive it by email, please scroll down to the bottom of the Home page and Join Our Mailing List by entering your email address.
****************************