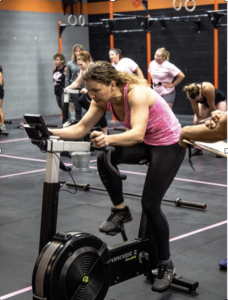 After a few months hiatus, the AOM is back. Congratulations to Jen.
1.     Tell Us About yourself: 
I am forty one years old I have three daughters, and I have lived in the South Hills most of my life. 
2.     How would your best friends describe you?
Objective, reliable, pragmatic
3.     What is one thing that people find surprising about you?
I graduated from high school in France
4.     How long have you been doing CrossFit?
6 years with varying degrees of consistency
5.     What made you start CrossFit?
I was tired of running
6.     What is your favorite thing about CrossFit?
The variety and the challenge
7.     What is your favorite movement?
Overhead Squats
8.     What is your least favorite movement?
Squat cleans
9.     What is your biggest accomplishment to date both CrossFit related and non-CrossFit related?
CrossFit related – competing in Girls Gone Rx; non-CrossFit related – my daughters
10. What is your next goal?
New career 
11. What is your favorite WOD you have done so far?
I love every WOD when it's over, but if I have to pick one that comes to mind it would be 7 min max burpee pull-ups (programmed 6-28-19) 
12. Free write: 
I'd like to thank all of the women in our community, they have been really supportive and encouraging over the past year. Although I haven't been to 9 am in months I will always be a 9amer at heart.
***************************************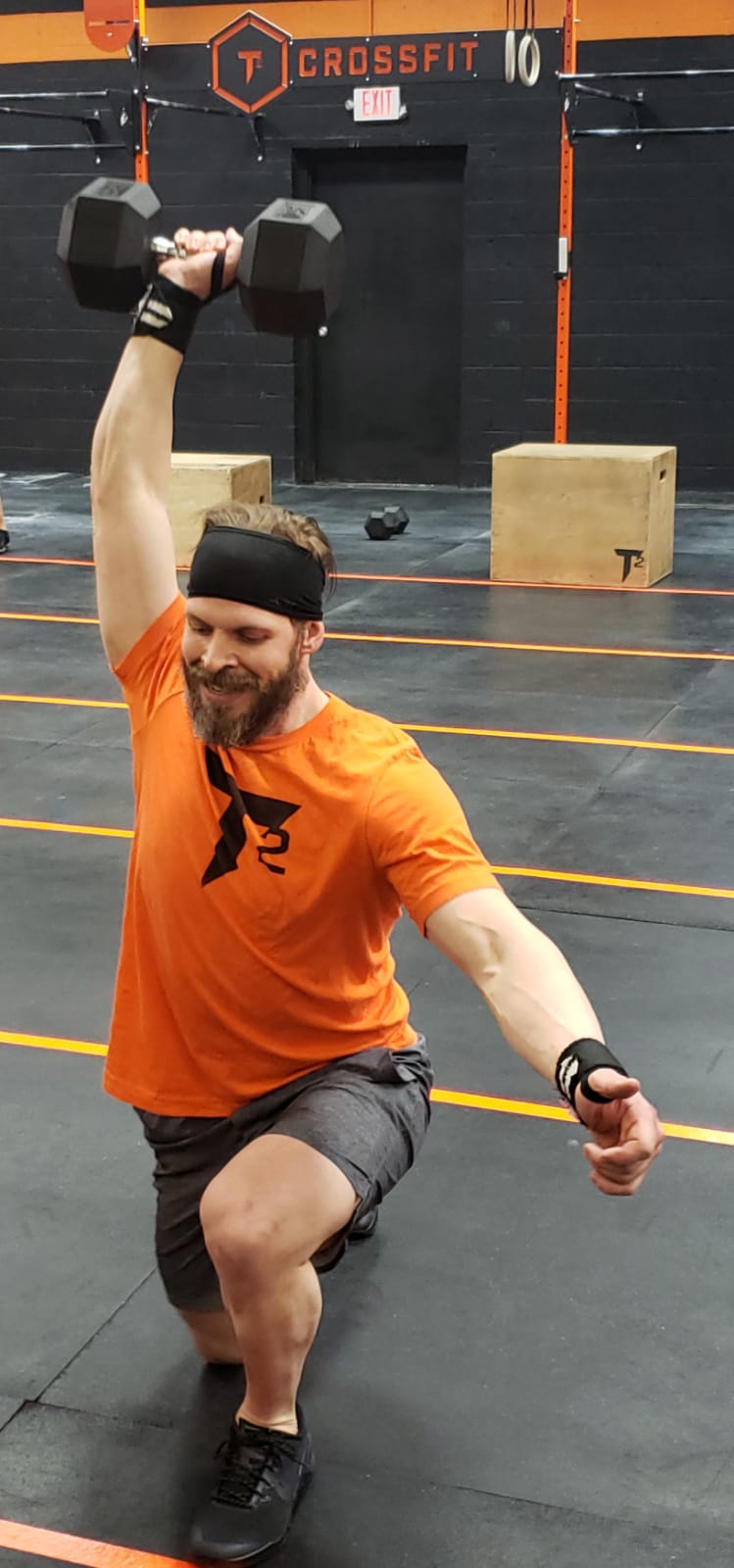 The Judge's Course is always interesting to take. You learn a huge amount about the movements you do in workout. And it is available for everyone to take. Take the Judge's Course; it's another way to be involved in The Open. And it makes you really aware of the standards required for workouts. When coach shouts no-rep, you will understand why. No-one likes a no-rep.
For then next 5 weeks beginning 11th October, come and visit T2 community on Friday evenings, FNL. It's loud and full of energy and is amazingly exciting. The first Open workout will be announced October 10th 2019 : Registration is Open 
After registering for The Open, make sure you sign up for the T2 in-house team Open on the sheet. Ask if in doubt. Last day to sign up for the in-house is tomorrow (Friday).
****************************
If you would like to meet Jen, the other 9amers and the rest of the amazing T2 members, please come and visit. No obligation but a suggestion 😊; bring your workout clothes just in case you feel inclined. Our awesomely supportive T2 Coaches and Community will chat with you and answer your questions and concerns. Try a class. You have several options – Free Trial CrossFit Class, Free Community Class, SWEAT, Cycle, Row Zone:
FREE TRIAL CLASS – Learn in the class setting Text New member to (412) 772-4264  or email office.t2crossfit@gmail.com 
Saturday, 5 Octoberber 2019 
9:00 FREE Adult Community Class – no membership required
10:30 Members' WOD (not available for FREE Trial class offer)
SWEAT: (Ladies only)
Sunday 8:00am
Monday & Wednesday 9:30am
Tuesday & Thursday 6:30am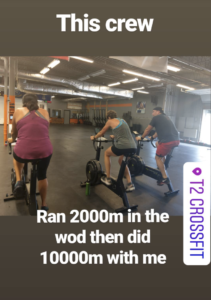 Sunday 9:00am
Tuesday 10:30am
Sunday 10:00am
T2 Fitness – No membership required 
– Sign-up, the night before at the latest, is required 
*******************************************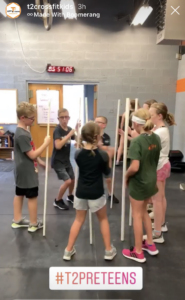 T2 Kids, Preteens & Teens: Teamwork, partner WODs – encourages respect for each other.
You don't get what you wish for; you get what you work for. 
#minibradletes #t2crossfit #t2crossfitteens #workforit @t2crossfit @crossfitkids
If you have a child (children) who would like to try CrossFit and meet some awesome CrossFit Kids, Preteens and Teens, text New Kid to 412 772 4624 or email t2crossfitkids@gmail.com for more info and to arrange for a free class.
***************************************
Fresh Summer Salads : hazelnutcatering.com 
I think the Summer Salads are finished. But watch this space for the next delightful dish to be offered by Hazelnut Catering.
**************************************
This week's Food: Coconut Lime Poached Salmon courtesy of CrossFit.
This week's Trivia: Did you know that … " "Rowing works nine major muscle groups: quads, hamstrings, glutes, lats, core, shoulders, triceps, back and biceps. In addition rowing is an amazing cardio workout." On top of that, the basics of rowing can be learned in one short session." (Breaking Muscle: Everybody Hates the Ergometer by Becca Borawski Jenkins)
Will we see you at Row Zone! on Sunday?
Have a wonderful weekend. Go Steelers.
Joanna
T2 CrossFit Team
**************************************
Important Info:
*** Free Trial Class schedule: Mon-Fri 5:30, 6:30, 9:00am; 12:10, 4:00, 5:00, 6:00, 7:00pm (No 7:00pm on Fridays)
*****If you would like to take a fitness class, please make sure you sign up the night before.  If there are no sign-ups by 8pm, there will not be a coach, therefore no class.*****
*****************************************
SWEAT/CYCLE/ROW ZONE! : For more information, make sure to follow our page on Instagram (search: Top) t2_fitness_   (search: People) @t2_fitness_   #tag us: #t2_fitness_
****************************************
To read about Paris's and Anna's journey to qualify to represent USA at the Tokyo Olympic Games 2020, click here Henken : Tobias Sailing
**************************************
FitAid: please pay for the cans you take; it's not free. Thanks.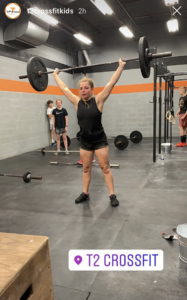 ****************************************
Thank you for reading the blog on the T2 webpage. If you would like to receive it by email, please scroll down to the bottom of the Home page and Join Our Mailing List by entering your email address.