A T2 member mentioned to Anna that he/she had recently started drinking a glass or two of water upon waking up and then waiting 30 min before consuming coffee, tea or breakfast; and was feeling so much better for it. I have heard of this before and thought I would look into it a little.
If my understanding is correct, while you are sleeping, you are technically fasting. This gives your body time to concentrate on other things other than processing food/calories. What it does is repair, and detox itself and the best way to get rid of the toxins is to flush them out with water, ie one or two glasses of water upon waking. If you put anything else (calories to process) into your system before getting rid of the toxins, your body gets sidetracked and the detox isn't fully completed. So give your body a break, drink water.
It's probably a good idea to continue drinking the occasional glass of water during the day too, given that the human body is approximately 60% water. Sweat a little, your body, organs and bones start to shrink including your brain and heart. Not a good scenario if you are thinking and/or working out. So give your brain and heart a break, drink water.
The benefits of drinking of water are plentiful including improved mood. So give everyone a break, drink water.
Why Is Drinking Water So Important? – Joseph Summers, Lifehack
10 Benefits of Drinking Water On An Empty Stomach Daily – Cary Wilson, Cure Joy
5 Benefits of Drinking Water On An Empty Stomach – Ms Swati Kapoor, Practo
(Warning: don't go over-board and drink to excess though – hyponatremia)
(Up to 60% of the human adult body is water. According to H.H. Mitchell, Journal of Biological Chemistry 158, the brain and heart are composed of 73% water, and the lungs are about 83% water. The skin contains 64% water, muscles and kidneys are 79%, and even the bones are watery: 31%.)
******************************
Memorial Day: Monday, 27 May 2019. Hours: 8:00, 10:30 am
Please feel free to come and join us on Memorial Day and suffer, remember and celebrate with us.
"Schmalls" Hero WOD 
Run 800 meters
Then two rounds of:
50 Burpees
40 Pull-ups
30 One-legged squats
20 Kettlebell swings, 1.5 pood
10 Handstand push-ups
Then,  Run 800 meters
U.S. Marine Corps Staff Sergeant Justin E. Schmalstieg, 28, of Pittsburgh, Pennsylvania, assigned to the 1st Explosive Ordnance Disposal Company, 7th Engineer Support Battalion, 1st Marine Logistics Group, I Marine Expeditionary Force, based in Camp Pendleton, California, died on December 15, 2010 while conducting combat operations in Helmand province, Afghanistan. He is survived by his wife Ann Schneider, parents John and Deborah Gilkey, and brother John.
NOTE: There will be NO T2 Kids, Preteens & Teens classes on Monday.
******************************
 If you would like to experience CrossFit and the T2 Community before Memorial Day, you have several options:
FREE TRIAL CLASS – Learn in the class setting Text New member to (412) 772-4264  or email office.t2crossfit@gmail.com 
Free Trial Class schedule: Mon-Fri 5:30, 6:30, 9:00am; 12:10, 4:00, 5:00, 6:00, 7:00pm (No 7:00pm on Fridays)
***************************************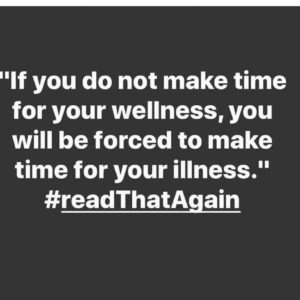 Saturday, 25 May 2019 
9:00 FREE Adult Community Class – no membership required
10:30 Members' WOD (not available for FREE Trial class offer)
Sunday, 26 May 2019 T2 Fitness classes 
8:00 SWEAT (Ladies only)
9:00 Cycle on Sunday
10:00 Row Zone!
Tuesday, 28 May 2019 T2 Fitness
10:30 Cycle on Tuesday
T2 Fitness – No membership required : Sign-up is required 
*****If you would like to take a fitness class, please make sure you sign up the night before.  If there are no sign-ups by 8pm, there will not be a coach, therefore no class.*****
*****************************************
SWEAT/CYCLE/ROW ZONE! : For more information, make sure to follow our page on Instagram (search: Top) t2_fitness_   (search: People) @t2_fitness_   #tag us: #t2_fitness_
*******************************************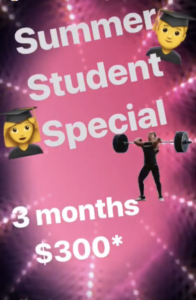 Mark your calendars: 
*** Ongoing until June 23 2019 : 6-week T2 Fitness Challenge
*** June 8-9th 2019, USA Weightlifting Level 1 Course  
*** Saturday, 15 June 2019 2:30-5:30pm The Rx SmartGear Method  – jump rope, double under clinic 
***Saturday 7 September : Girls Gone RX
For information on any or all of these events, scroll down to Outside The Box.
***************************************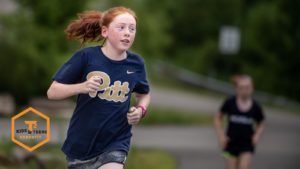 T2 Kids, Preteens & Teens: You don't get what you wish for, you get what you work for. #minibradletes #t2crossfit #t2crossfitteens #workforit @t2crossfit @crossfitkids
If you have a child (children) who would like to try CrossFit and meet some awesome CrossFit Kids, Preteens and Teens, text New Kid to 412 277 5922 or email t2crossfitkids@gmail.com for more info and to arrange for a free class.
***************************************
This week's tasty dish: 3 Ingredient Chocolate Banana Dessert : Veggie Staples (#sorrynotsorry it involves chocolate again)
Today's Fun/Trivia: The First Official Memorial Day, May 30, 1868
"Commander in Chief John A. Logan of the grand Army of the Republic issued what was called General Order Number 11, designating May 30 as a memorial day…."
"The first national celebration of Memorial Day (originally Decoration Day) took place May 30, 1868, at Arlington National Cemetery….."
"Southern women decorated the graves of soldiers even before the end of the Civil War. After the war, a women's memorial association in Columbus, Mississippi, put flowers on the graves of both Confederate and Union soldiers in 1866, an act of generosity that inspired the poem by Francis Miles Finch, "The Blue and the Grey," published in the Atlantic Monthly…."
(The poem is worth a read.)
Have a great and safe weekend.
Joanna
T2 CrossFit Team
**************************************
********Outside The Box : Dates for your diary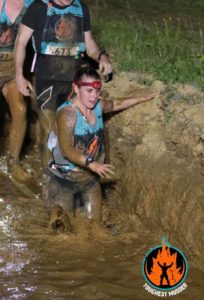 Congratulations to T2 member, Amanda Ashton – she recently completed 30 miles in 12 hrs, 8pm-8am, on the Toughest Mudder course. Give her a pat on the back.
***USA Weightlifting Level 1 Course, June 8-9th 2019 
@ T2 Crossfit
Prerequisite: USA Weightlifting membership. 
CEU's available
Who should take the course? Apart from the obvious, anyone interested in improving weightlifting technique
***The Rx SmartGear Method @ T2 CrossFit – jump rope, double under clinic 
Saturday, 15 June 2019  2:30-5:30pm
Learn the basics of jump rope, singles, double unders and maybe even triple-unders from the industry's leading experts.
Open to all adults.
Click the link to reserve your spot.
***Girls Gone Rx : Saturday 7 September
"Girls Gone Rx is proud to announce our 4th Annual event in Pittsburgh! Our competitions are put on to bring all types of women together through Competing for a Cure."
Start planning with your partners. Two divisions again, Rx and BAM (BadAsses in the Making). For more information and how to decide which division is right for your team, check out the link. Girls Gone Rx information
****************************************
To read about Paris's and Anna's journey to qualify to represent USA at the Tokyo Olympic Games 2020, click here Henken : Tobias Sailing
****************************************
FitAid: please pay for the cans you take. You can now charge your cc charge purchase (2 cans minimum) through the Gym Store on your account. There are step-by-step instructions next to the computer if you need help.
****************************************
Thank you for reading the blog on the T2 webpage. If you would like to receive it by email, please scroll down to the bottom of the Home page and Join Our Mailing List by entering your email address.
****************************