1.     Tell us about yourself: My name is Lauren Fix. I live in Bridgeville with my husband and we are expecting our first child in July.
2.     How would your best friends describe you? I am caring and funny.
3.     What is one thing that people find surprising about you? I used to be in commercials for my parents business. 
4.     How long have you been doing CrossFit? 2 1/2 years
5.     What made you start CrossFit? My husband and mom convinced me to try it.
6.     What is your favorite thing about CrossFit? The different workouts each day.
7.     What is your favorite movement? Cleans and dubs
8.     What is your least favorite movement? Any kind of snatch.
9.     What is your biggest accomplishment to date both CrossFit related and non-CrossFit related? My biggest Crossfit accomplishment was getting one toes to bar. My biggest non-Crossfit accomplishment is becoming a mom.
10. What is your next goal? My next goal is to continue to do Crossfit for as long as I can while pregnant. 
11. What is your favorite WOD you have done so far? Any WOD with running involved
12. Free write: I would like to thank Brad, Anna, and Paul for always pushing me to do my best. 
Ed Note: Congratulations Lauren and Mike. Baby Fix will be a big change in your lives but definitely worth it.
******************************
A Change Is As Good As A Rest – Not sure that is quite true because sometimes change from the regular, mundane routine of our lives, can be hard but that's what makes it exciting. 
Last weekend, I was a little apprehensive as I made a change; rather than going for a run (which I know I can do quite easily), I took the T2 Fitness Cycle class on Sunday. I have to say, it was hard but a lot of fun. Coach Chris gave us plenty of encouragement along with plenty push. Will do it again next time we are in town.
The other change I will be making over the next few weeks is with my eating. Paul and I do pretty well most of the time but we have been getting more lax about it over recent months. So I signed us up for the T2 Fitness Challenge; particularly for the meal planning etc. It is going to be tough and I think I might almost blow up Anna's phone with questions but with help from everyone else who has signed up, I am going to make sure we (Paul and I) do our best.
******************************
If you would like to make a change to your eating and exercising choices, there is still time to sign-up for this new challenge offered by T2 – the T2 Fitness Challenge, May 13 – June 23, 2019 : 6-week. Still time to sign up.
Designed to fit you, the individual.
Open to members and non members.  
Workouts, nutrition guidance, benchmarks, measurements, logging progress, setting and achieving goals.
To get more information speak with Coach Anna, Coach Michelle and/or Coach Matt or by texting your question the number shown below.
To sign-up, text Fitness Challenge to 412 772 4264 and you will receive the necessary link.
******************************
If you would like to meet the T2 Community before the challenge, you have several options:
FREE TRIAL CLASS – Learn in the class setting Text New member to (412) 772-4264  or email office.t2crossfit@gmail.com 
Free Trial Class schedule: Mon-Fri 5:30, 6:30, 9:00am; 12:10, 4:00, 5:00, 6:00, 7:00pm (No 7:00pm on Fridays)
***************************************
Saturday, 11 May 2019 
9:00 FREE Adult Community Class – no membership required
10:30 Members' WOD (not available for FREE Trial class offer)
Sunday, 12 May 2019 T2 Fitness classes 
8:00 SWEAT (Ladies only)
9:00 Cycle on Sunday
10:00 Row Zone!
Tuesday, 14 May 2019 T2 Fitness
10:30 Cycle on Tuesday
T2 Fitness – No membership required : Sign-up is required 
*****If you would like to take a fitness class, please make sure you sign up the night before.  If there are no sign-ups by 8pm the evening before, there will not be a coach, therefore no class.*****
*****************************************
SWEAT/CYCLE/ROW ZONE! : For more information, make sure to follow our page on Instagram (search: Top) t2_fitness_   (search: People) @t2_fitness_   #tag us: #t2_fitness_
*******************************************
Mark your calendars: 
*** May 13-June 23 2019 : 6-week T2 Fitness Challenge
*** June 8-9th 2019, USA Weightlifting Level 1 Course  
*** Saturday, 15 June 2019 2:30-5:30pm The Rx SmartGear Method  – jump rope, double under clinic 
***Saturday 7 September : Girls Gone RX
For information on any or all of these events, scroll down to Outside The Box.
***************************************
T2 Kids, Preteens & Teens: Trying for the elusive ring muscle-up – Maggie and Mia during the CrossFit Age Group Online Qualifiers.
If you have a child (children) who would like to try CrossFit and meet some awesome CrossFit Kids, Preteens and Teens, text New Kid to 412 277 5922 or email t2crossfitkids@gmail.com for more info and to arrange for a free class.
***************************************
This week's tasty dish: Lamb and Tomato Stew : "At Home", CrossFit.com (The smell of lamb cooking conjures up so many childhood memories for me.) Not Paleo but looks good.
Today's Fun/Trivia: Happy Mothers' Day on Sunday. Although it is referred to as Mothers' Day, in my mind this Sunday should be a celebration for all ladies who take care of and encourage children whether for a few minutes every now and then or 24/7. These ladies are a special gift.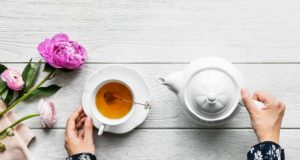 Joanna
T2 CrossFit Team
**************************************
********Outside The Box : Dates for your diary
*** May 13 – June 23 2019 : 6 – week T2 Fitness Challenge 
Open to members and non-members 
Text Fitness Challenge to 412 772-4264 for sign-up
***USA Weightlifting Level 1 Course, June 8-9th 2019 
@ T2 Crossfit
Prerequisite: USA Weightlifting membership. 
CEU's available
Who should take the course? Apart from the obvious, anyone interested in improving weightlifting technique
***The Rx SmartGear Method @ T2 CrossFit – jump rope, double under clinic 
Saturday, 15 June 2019  2:30-5:30pm
Learn the basics of jump rope, singles, double unders and maybe even triple-unders from the industry's leading experts.
Open to all adults.
Click the link to reserve your spot.
***Girls Gone Rx : Saturday 7 September
"Girls Gone Rx is proud to announce our 4th Annual event in Pittsburgh! Our competitions are put on to bring all types of women together through Competing for a Cure."
Start planning with your partners. Two divisions again, Rx and BAM (BadAsses in the Making). For more information and how to decide which division is right for your team, check out the link. Girls Gone Rx information
****************************************
To read about Paris's and Anna's journey to qualify to represent USA at the Tokyo Olympic Games 2020, click here Henken : Tobias Sailing
**************************************
Please share with me, dates of events in which you are participating, to which you would like to bring attention: road races, competitions, fundraisers …
****************************************
FitAid: please pay for the cans you take. You can now charge your cc charge purchase (2 cans minimum) through the Gym Store on your account. There are step-by-step instructions next to the computer if you need help.
****************************************
Thank you for reading the blog on the T2 webpage. If you would like to receive it by email, please scroll down to the bottom of the Home page and Join Our Mailing List by entering your email address.
****************************