December Athlete of the Month – Melinda Boyd
1. Tell Us About yourself:
I grew up 2 hours southeast of here. I have moved around a lot but have been back in Pittsburgh for 3 years. I currently live in South Fayette with my husband, two daughters (11 and 4), and our dog.
2. How would your best friends describe you?
Loyal, sincere, and sarcastic.
3. What is one thing that people find surprising about you?
I'm a pretty great cook!
4. How long have you been doing CrossFit?
I started CrossFit about 8 years ago, but then stopped for a few years after my youngest was born. I've been here at T2 a little over a year!
5. What made you start CrossFit?
I was bored with my work outs, saw a Groupon for CrossFit and the rest was history.
6. What is your favorite thing about CrossFit?
I love that the work outs are never the same and always challenging. I love the community of people – everyone is supportive and encouraging.
7. What is your favorite movement?
Push Jerks and deadlifts
8. What is your least favorite movement?
Squat Snatches
9. What is your biggest accomplishment to date both CrossFit related and non-CrossFit related?
CrossFit related is doing Girls Gone RX (scaled) – it was challenging, but lots of fun.
Non-CrossFit related would have to be my girls – raising kids is hard work!
10. What is your next goal?
Pull-ups and HSPU
11. What is your favorite WOD you have done so far?
I don't think I can pick just one unless I can say any that do not have burpees! I do like the ones that repeat so I can look back to see how I've improved.
12. Free write:
I am so thankful for T2 coaches and, of course, the amazing group of people I get to work out with daily! I'm lifting heavier than I ever have thanks to great programming and coaching.
Congratulations Melinda. Hard worker, Great lady.
************************************
T2 Holiday Party : Saturday 8 December 
It's not too late to sign up. Even if you didn't get your name on the list, please join us anyway, for the 3rd annual T2 Holiday Party on December 8th at 3 pm. Main dishes will be provided, feel free to bring a side to share (doesn't have to be Paleo)! $20 for non members…RSVP by signing up in the T2 lobby #t2crossfit #tistheseason
Once again, there will be a Raffle for Charity – Warrior Dog Foundation. It would be wonderful if you felt able to donate a basket. However, an idea was put forward of each class putting together a basket. Either way, thank you in advance. 
Also, if you have an outdoor/large version of any game, Corn Hole, Chequers, Jenga, etc, may we please borrow it? Thank you again. You are such an awesome community. 
Questions should be directed to Anna or Dana.
**************************************
Warrior Dog Foundation: "The Warrior Dog Foundation was founded by former U.S. Navy SEAL, Mike Ritland. Its mission is to help transition our special operations military canines from an operational environment into its state-of-the-art kennel facility. The foundation then ensures that each retired canine is cared for with dignity and grace. It provides both mental and physical rehabilitation for the rest of canines' lives, with the goal to re-home them." 
For more information and to read some of the stories about these marvelous dogs, visit Warrior Dog Foundation
**************************************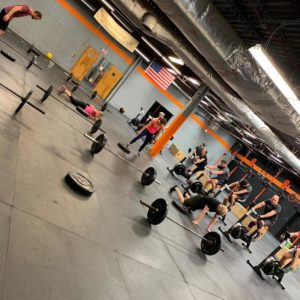 Have you thought about your New Year's Resolutions yet? Is one of them a "I must get fitter"? 
If YES, why wait until January? Get a jump on your commitment to a better you. 
If NO, then it should be there somewhere. 
Either way, I would like to invite you to come and try one of our weekend classes, Saturday or Sunday? No excuses. Just come.  We are all very friendly.
It's your decision. No-one can make you. But I think you will be pleased if you try.
*************************************
SWEAT/CYCLE/ROW ZONE! : For more information, make sure to follow our page on Instagram (search: Top) t2_fitness_   (search: People) @t2_fitness_   #tag us: #t2_fitness_
****************************************
Saturday, 8 December 
9:00 FREE Adult Community Class -no membership required
10:30 Members' WOD
Sunday, 9 December (T2 Fitness classes – no membership required)
8:00 SWEAT (Ladies only)
9:00 Cycle
10:00 Row Zone!
*****************************************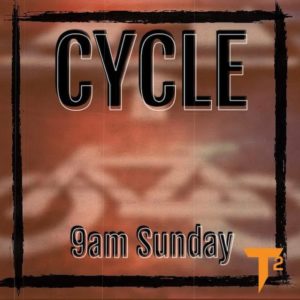 FitAid: please pay for the cans you take. You can now charge your cc charge purchase (2 cans minimum) through the Gym Store on your account. There are step-by-step instructions next to the computer if you need help.
****************************************
Today's Fun: Clean Jokes
* Why did the A go in to the bathroom and come out as an E?
** Because it had a vowel movement.
* What did one toilet say to another toilet?
** You are looking flushed.
* What did the right eye say to the left eye?
** Between you and me, something smells.
There are plenty more where these came from: 50 Clean Jokes For People Who Don't Swear 
❤️🧡🖤 Congratulations to Kelly Sasala and William Beale on their engagement. Congratulations also to Geoff Wysoki and Kristian Harris on their recent marriage. And, Congratulations to the newly weds, Matt and Kate Miller. ❤️🧡🖤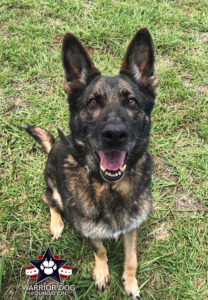 Be safe. Try to stay warm. And have a wonderful time on Saturday at the party 🎉
Joanna
T2 CrossFit Team
**************************************
*Outside The Box:
***Friday, Dec. 7 at Bridgeville's annual Winter Blast event at Triangle Park.
***Friday, Dec 7 South Fayette Holiday Celebration presented by Washington Financial Bank & Dunkin' at South Fayette Volunteer Fire Department (Cuddy)
***Saturday, 8 December: 3rd Annual Holiday Party
***Saturday, 5 January 2019: Kettlebells4Kids @ T2 CrossFit
 *****************************************
Grocery bags: still collecting, still making mats, see the one at the gym.
****************************
Thank you for reading the blog on the T2 webpage. If you would like to receive it by email, please scroll down to the bottom of the Home page and Join Our Mailing List by entering your email address.
****************************