And the journeys continue. You may have heard already but it's worth saying again, Team T2 CrossFit will be journeying to Atlantic Regional, June 1-3, 2018  Palm Beach County Convention Center, 650 Okeechobee Blvd, West Palm Beach, FL 33401.
This is quite a big deal; only the top 15 teams from the Mid Atlantic Open region and 15 from South East Open region get invited to Regionals. It is something our team members have been working towards since T2 CrossFit opened its doors just under 2 years ago. 
If you would like to go to watch, cheer on and experience Regionals, tickets can be purchased from CrossFit Games Regionals/Atlantic Region  Also watch the T2 Discussion Group Facebook Page for posts/chats from others who are making the journey. 
******************************************************
Meet Team T2CrossFit: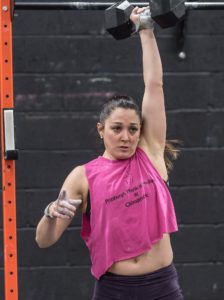 Janelle Hoak: "I am excited for this opportunity to compete at an elite level and although it has not been easy I am grateful for the support of my teammates, coaches and T2 community. I'm looking forward to competing with my team at Regionals."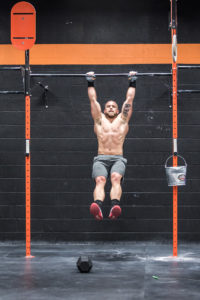 John Hansen: "The journey has been long and grueling but the gratification from qualifying to represent our T2 community and compete with the elite of the sport makes it all worthwhile."
Ed Hurley: "To finally say I am a part of a CrossFit Regional team means a lot. To finally see that my hard work has earned me a spot in this elite competition is something I'll never forget."
Anna Tobias: "I'm so incredibly proud and honored to be representing T2 with my teammates and our coach Brad!  It has been a lot of hard work, sweat and at time tears but it has paid off and we reached our goal of making it to Regionals!  We couldn't make it there alone. It's Brad's endless hours of programming and planning for each of us and it's our community that cheers us on and pushes us daily through our workouts!  Thank you all."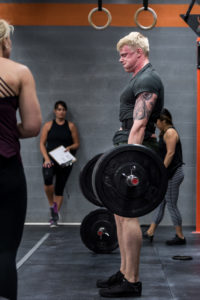 Alternate: Christian Pope: "It's been a long tough journey of switching gyms and trying to find a gym that would help me meet my goals. It's an honor to make it to an elite level competition that only a few can say they are a part of and none the less making it with a group of driven athletes with the same goals in mind. It is also an honor to represent a gym as great as T2 and have an amazing community like T2 supporting us daily."
*******************************************************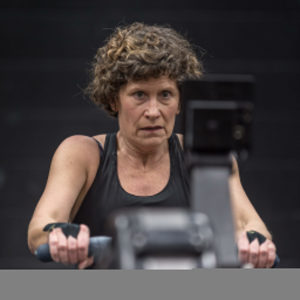 Last weekend, two other T2/T2 Kids & Teens members competed in the Online Age Group Qualifiers. These are the Regionals equivalent for the age groups. To be invited to participate in the OAGQ, an athlete has to finish in the top 200 in the world in the Opens round, which is a huge achievement in and of itself. Jen Milavec, age group 55-59 women, and Maggie, age group 14-15 girls, both achieved this. 
After the OAGQ, crunching the numbers, Jen finished 100th which when taking numbers from the Opens, means she finished in the top 3.0% in the world of original number of entrants; and Maggie finished 146th, top 9.1% in the world. Congratulations to both of them. This year they took a few tentative steps; next year, who knows!
*********************************************************
Registration is open for the next Lurong Challenge. If eating more healthfully is part of your journey, this is a good way to start. Lots of information, a supportive community to help you through the dark times and visible and physical results at the end of it. Summertime Challenge Series  We also have a T2 private FB page dedicated to Lurongers where they can chat, ask questions, share recipes…… The Challenge itself begins on 14 May for 5 weeks.
******************************************************
9:00am Saturday Community Class and 10:30am Members' WOD. This Saturday, how about bringing a friend to the Community Class and help him/her begin his/her journey back to fitness.
Go Pens!
Start tapering if you are running in the Pittsburgh Marathon. And good luck to anyone who is competing this week.
Joanna
T2 CrossFit Team
******************************************************
Members Involved in 'Outside the Box' & Charity Events:
**'Run For A Cure'**
From Whitney Flemming:
I will be running the Pittsburgh Marathon Relay this year, 6th May, as part of the "run for a cure" Pittsburgh group to raise money towards research to help find a cure for Cystic Fibrosis. https://www.crowdrise.com/runtocurecf2018/fundraiser/whitneyfleming1#the-story
**'My Voice' and 'My Bike'**
T2 member, Bruce Barger's son and his gym are hosting an event to raise money for the Variety Children's Charity on 5 May. Your effort is only required for a 125m sled pull. "Support a local charity and win cash for the fastest man and woman. Saturday, May 5th: Show up any time between 10-2." For more info, click here Variety Children's Charity
#t2crossfit
Hashtag your IG photos from outside the box to share inside the box.
Please let me know if you have any events coming up that you would like to share. They don't have to be for charity. It can be just for yourself. Our T2 community loves to live vicariously through others.