Finally, baubles aside, this is what they are for. It was all done as a bit of fun. If you don't yet have a bauble, you still have a couple of days; Saturday is the last day – Community workout, Members' WOD.
You will, I am sure, have noticed that the baubles are numbered. Each day from Christmas Day through New Year's Eve, one, two or maybe three numbers will be drawn and daily prizes will be awarded. (You need to present the numbered bauble at the gym to claim your prize.)
But then, wait for it, there is more.
During the week Monday-Saturday, 2nd-7th January, you may bring a guest+bauble to any regular scheduled class whether or not they have done CrossFit before (WOD's will be scaled appropriately). Multiple baubles = multiple guests.
Paying it forward : The bauble is worth 50 bauble$ to your guest.
If your guest signs up for the Intro class that begins on Monday, 9th January, the bauble will cover the fee.
If your guest has done CrossFit before, signs up for membership by the end of Monday, 9th January and presents the bauble, they will receive $50 off their first month's membership.
If any of your guests sign up for at least one month's membership, you, as the introducing member, will receive $50 off one month's membership for you. (2 sign ups = 2 x $50 etc)
If you have any questions or queries, please ask Anna or me, Joanna.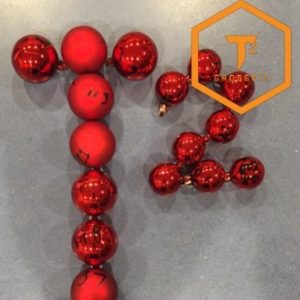 I hope you have had fun seeking out these little red baubles. If nothing else, they look pretty on the tree.
Thanks for playing.
Joanna