The shirts and sweatshirts are in! Lots of oranges and greys and blacks; tanks and tees. So much choice. If you pre-ordered a sweatshirt, see Anna or me and we will get you sorted out.
********************************
I have been trying to encourage our younger members to contribute to our blog and this week I have a wonderful piece from Sam Bader.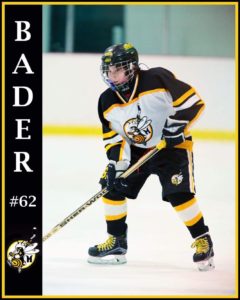 Why I Love Crossfit
By Sam Bader
I love CrossfFt for many reasons, but mostly because of how it helps me stay fit and how it fits into my schedule. Also, it has new WODs everyday. This helps me get strong in all parts of my body, and get better at hockey. Plus CrossFit has helped improve my focus at hockey and other sports. CrossFit also has a lot of nice teachers and fellow learners. Finally, CrossFit also is very fun. CrossFit is an amazing part of my schedule.
 I LOVE CROSSFIT!!
Sam is a preteen and he has already figured out that CrossFit helps improve his ability and overall fitness level for other sports. Thanks Sam.
***********************************
Staying with T2 CrossFit Kids, Preteens & Teens, November is 'bring a friend' month. Each T2K,PT&T member may bring a friend. The friend may come to one class on either a Monday and Wednesday.
Also, if you have a K,PTorT or know one who would like to try CrossFit, the first/trial session is free. Please contact the T² CrossFitKids team at t2crossfitkids@gmail.com
Oh… nearly forgot, the K,PT&T classes on Monday, 31 October are cancelled. It's Halloween. IMPORTANT!!!!!! However, not to be outdone by the adults, the T2K,PT&T may, nay, are encouraged to, wear their costumes for Wednesday's class. Friends may wear theirs, too.
************************************
Still on the Halloween theme, (I love it when ideas just flow, one right into the next), if the adults wish to avoid a potential penalty, they should make an attempt at wearing a costume on Monday; you will have to workout in it so I wouldn't suggest something like a pierogi or a smiley cookie.
************************************
Bridgeville is holding a Halloween Parade for Children on Saturday. It begins at 11am. Paul and I will be stylin' our new clothing whilst the dogs, Ebba and Bella, will be showing off their T2 hi-visibility coats.
************************************
If you would like to go and watch a CrossFit competition, our very own Coach Anna is competing on Saturday at CrossFit TPA (The Primal Athlete) up in Zelionople in Girls Gone RX. It is a charity fund-raiser event and her team is T2 CrossFit AboutTime. Her heat times are (approximately) 09:20am; 11:00am; 12:15pm; 01:32pm
************************************
Saturday, 12 November, 08:00-11:00am: please mark this date in your diary. It is T2 CrossFit's own charity fund-raiser event – WOD for Warriors. It is open to members and non-members alike (the more the merrier really – we need your reps) and even if you have never CrossFit'd before, there is a workout provided just for you. Believe that you can do it; our warriors believe that they can. This event will replace the free community workout and members' WOD on that Saturday.
************************************
Last week, I share a little of an article from The Box Magazine which was written to help newbies understand the CrossFit language in an attempt to make it all a little less overwhelming. This week, 'AMRAP' and 'Kipping'.
AMRAP: acronym for as many rounds (or reps) as possible; a common directive in WODs
Kipping: a small but powerful full-body movement originating in the hips; used to create momentum particularly as part of a pull-up.
More abbreviations: BFSU – butterfly sit ups; HSPU – handstand push ups; PU – pull ups, push ups; KPU – kipping pull ups, knee push ups; C2B – chest to bar; T2B – toes to bar; ……. There are many many more. Ask!!!!!
************************************
This weekend marks the final workout of the LuRong Championship Challenge. It has been a tough 7 weeks but we made it. Workout starts at 08:00am on Saturday. Gym opens at 07:30am to enable warm-up.
************************************
FREE Community Workout: Saturday, 09:00am. Encourage a friend to come. Get them going before the holiday season begins. They will thank you for it later. And if you like, you may wear a costume too. No penalty if you don't.
************************************
The holiday season. Hmm…. cookies. Not to blow my own trumpet but I have been told I make rather good Paleo cookies so I thought I would share one of the recipes I use – Gingerbread. It's from the section 'Treats & Cheats' in 'Make It Paleo' by Bill Staley and Haley Mason. I have started using ghee instead of palm shortening (both are good) and I don't roll out the dough. I just take a generous tablespoonful of dough and place it 'ball-shaped' on the cooking parchment. The dough usually spreads a little.
Ingredients:
* ½ cup molasses; *1/4 cup pure maple syrup; *3 tbsp palm shortening; *1 tbsp coconut milk; *3 cups blanched almond flour; *1/2 tsp of each, cinnamon, ground ginger, ground cloves, ground nutmeg, salt, baking soda (not baking powder)
Directions:
Preheat oven to 3500F
In a saucepan, heat molasses to a boil.
Add maple syrup, palm shortening and coconut milk to pan.
Stir ingredients until combined, then remove from heat.
In a small bowl, combine all dry ingredients.
Pour dry ingredients into wet and stir until batter is fully blended.
Refrigerate dough for 20 minutes.
Roll out dough between two sheets of parchment paper until about 1/4" thick.
Cut batter with cookie cutters of choice.
Bake for 10 minutes on a parchment-lined cookie sheet.
Let cool, decorate as desired and enjoy.