WODLife River Games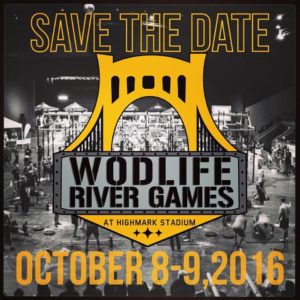 This is all very exciting. It is the first year for this competition in Pittsburgh and hopefully the first of many.
The Games are to be held in the Highmark Stadium (River Hounds Soccer Stadium). The individual competitors compete on Saturday while the teams go on Sunday.
T2CrossFit has several members competing:
John Hanson – individual on Saturday and team on Sunday
T2 CrossFit: Ed Hurley, Nick Cherish, John Hanson, Steve Dukes – Rx team on Sunday
T2 Orange: Matt Miller, Jax Campos, Arielle Kraushaar, Dylan A Mary – Scaled team on Sunday
If you can get down to see our guys and gals compete, give them a huge cheer. If not, cheer from afar.
We will do our best to put the heat times and other pertinent information on T2 CrossFit's Facebook page, but here is the link to the WODLife River Games FB page too.
The basic schedule is:
FRIDAY
5:00 – 7:00 pm Early Individual + Team Registration
SATURDAY
8:00 am Individual Registration + Volunteer Check In
9:00 am Athlete Briefing
10:00 am Start of Individual Competition
11:00 – 4:00pm Team Registration
SUNDAY
7:00 am Team Registration + Volunteer Check In
8:00 am Athlete Briefing
9:00 am Start of Team Competition
GO TEAM!
*************************************
LuRong Challenge
Almost finished week 4 so I suppose you could call this last week 'hump week'. Hopefully it will be an easier ride from now to the end. I was just checking to see when is the last day to submit results etc and it is Monday, 31 October. But technically, if you do the WOD and get your measurements in before then, you would be finished. So if you are counting the days, this is for you.
I decided this week, I would do a lucky-dip into my meat section of my freezer and then look up a Paleo recipe online and cook it. If I don't have a particular ingredient, I adapt. So far, the meals have been pretty tasty. Adds a little mystery to dinnertime.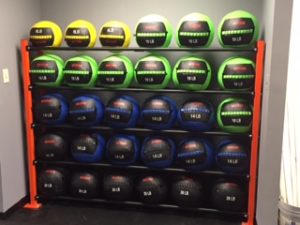 LuRong Challenge workout: Saturday at 8:00am. Gym opens at 7:30am for warming up. First heat when the bells ring 8.
Going to be using these babies this week.
***********************************
Saturday Hours for this week
Free Adult Community Workout
9:00am  Bring yourself and a friend or two; no experience needed. Every movement is modifiable.
Members' WOD
Will be open gym from 10:00-11:30am
There will be a WOD on the board. It is a good time to catch up on all the protocols that have slipped this week and to get in a good workout as well.
*************************************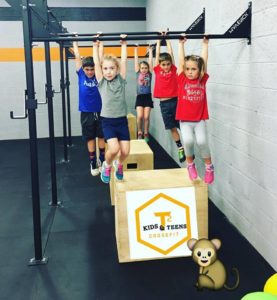 T2 CrossFit Kids, Preteens & Teens
We have lift-off. Well, we have a rig and our future competition are already practicing, increasing their grip strength, shoulder strength and core stability.
************************************
Chili
And finally, in case anyone wants to try the chili recipe that caught everyone's attention at the Chili Cook-Off last weekend, here is the link. The meat is inter-changeable – bison, ground beef, lamb, turkey, chicken …
http://www.paleonick.com/articles/Chipotle-Bison-Chili-with-Butternut-Squash
************************************
Have a fantastic weekend. Good luck to everyone who is competing, whether it is in CrossFit, Sparten races, junior league hockey, baseball, football, soccer …..
Juniors, send me an email (t2crossfitkids@gmail.com) on Monday to let me you know about your game. I would love to share your news.
T2CrossFit Team