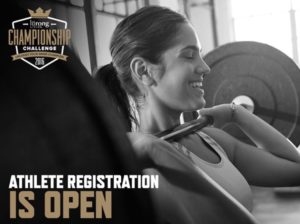 The LuRong challenge is a great way to for each of us to challenge ourselves for 7 weeks to eat clean and see how eating really impacts our lives both inside the gym and out.  Athletes perform a test workout on week one and then re-test the same workout in week 7 to see how much they have improved just based on how they have changed their eating.
As for the eating side of the challenge, which is the more important part, there are three levels to introduce you to "clean" eating.  So don't worry, you can pick a level that works for you. Not only does our great community do the challenge for themselves, it also works to support everyone else through the tough days (of wanting to revert back to our old eating habits), through doing the workouts as a group, and by sharing encouragement and meal ideas online.
Registration is open.  Make sure you register under T2 CrossFit and ask Anna if you have any more questions no matter how trivial they may seem. This about helping you to eat a cleaner, healthier diet. Click this link.
*******************************
WOD Blog
Please remember to log your scores and comments and answer the Question of Day. Logging your scores helps you keep track of weights and times so that next time you come across a particular movement, you will know how much and how long.
I hope your week is going well.
Joanna
Team T²CrossFit