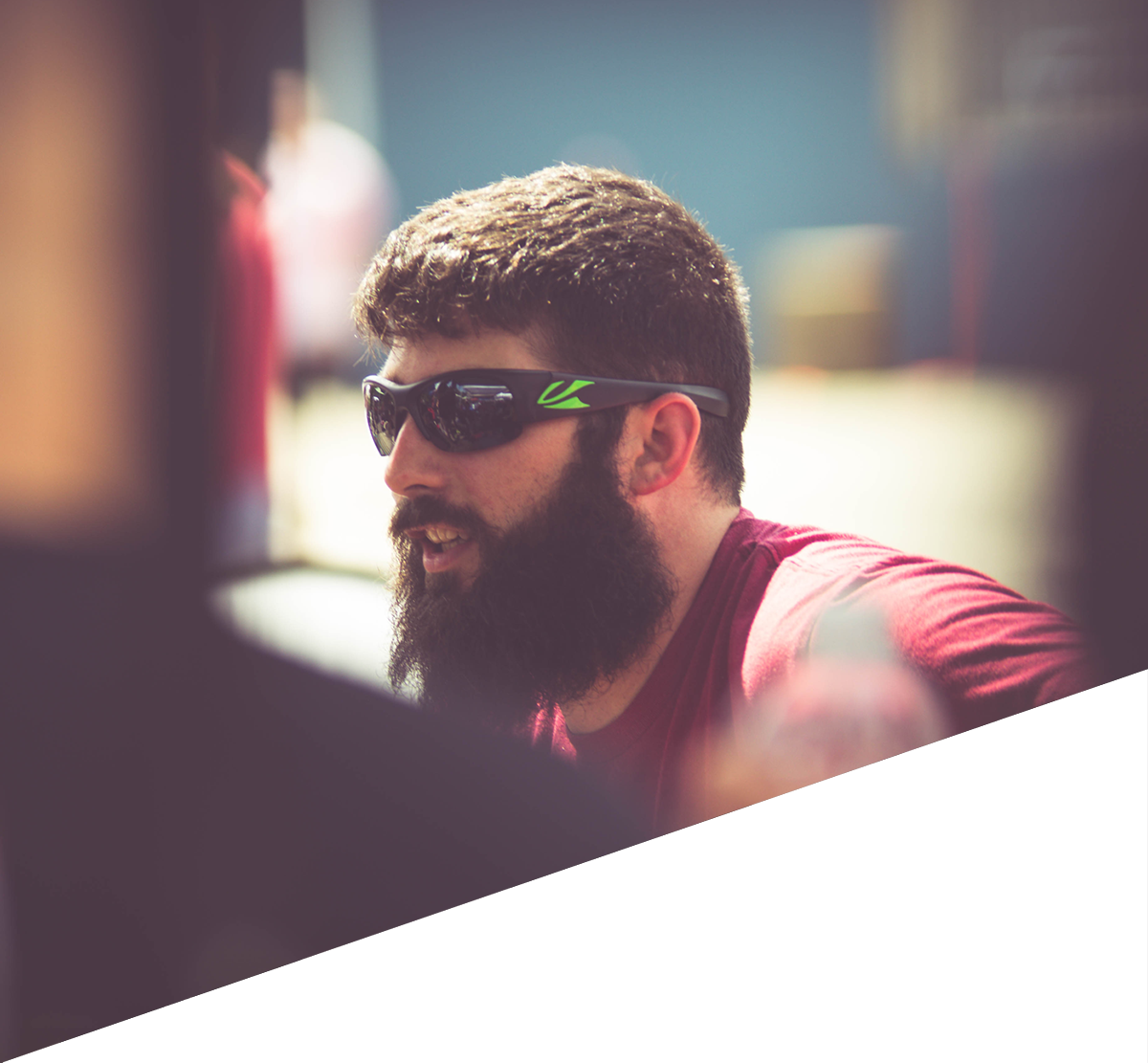 Brad's passion about CrossFit, Exercise and Human Movement is what has woken him up at 4:00 am every morning for the past 9 years. It's this dedication and commitment to each athlete's advancement, whether a beginner or a CrossFit Games competitor, that makes training under Brad unique. He has the ability to make every athlete believe in themselves, while also motivating them to go beyond what they think is possible.
A Marine and an Iraq war veteran, Brad holds the following CrossFit Certifications: Level 1, Level 2, Trainer, Mobility, Gymnastics, Weightlifting, Strongman, Football, Endurance, Kettlebell, Rowing, and Olympic Lifting.
Brad is also the Coach to CrossFit Games Competitor Anna Tunnicliffe Tobias and head programmer for the Bradletes Fitness Program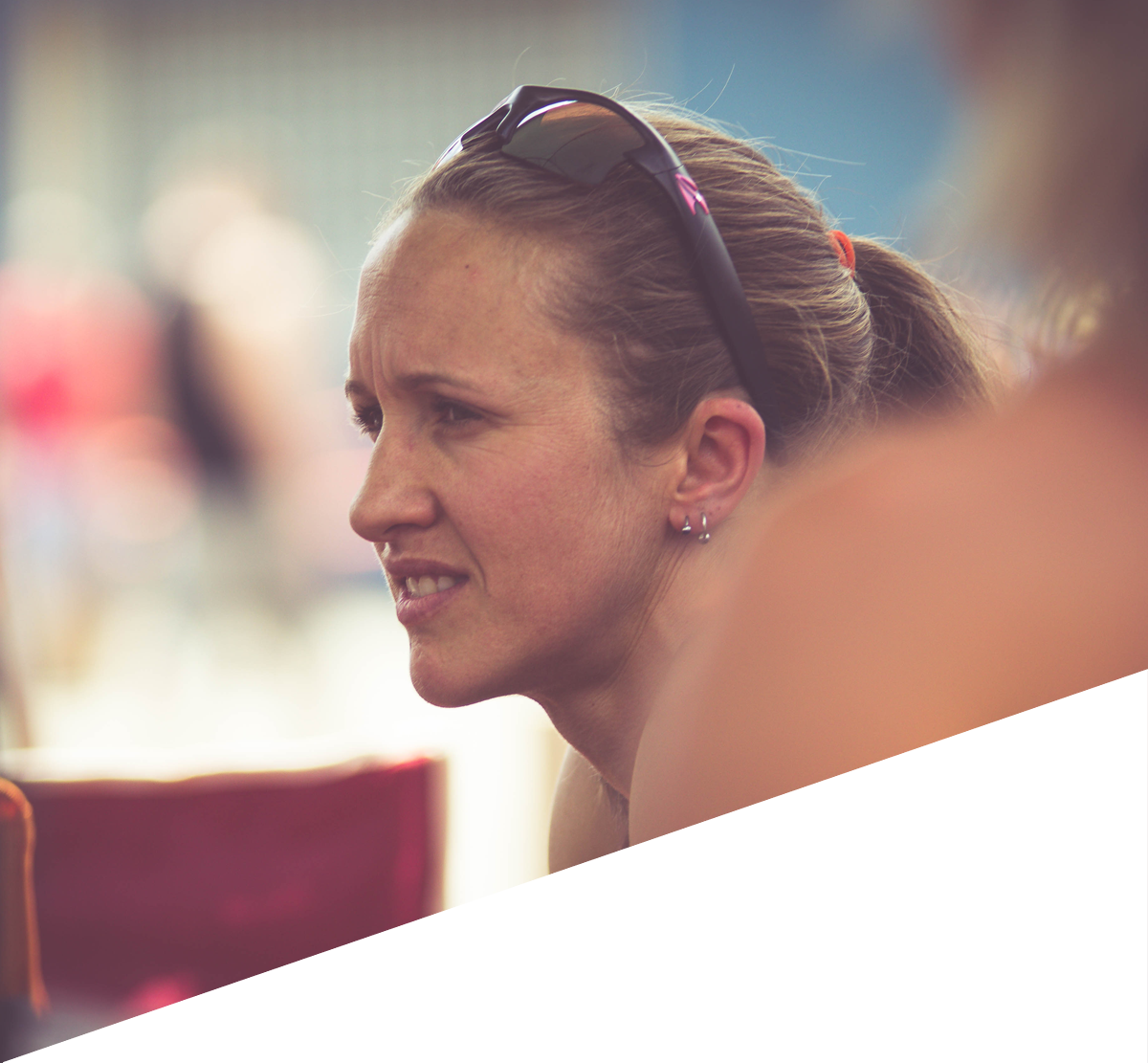 Anna's talents and abilities can be found in ESPN magazine, Wikipedia, or Google. What can't be researched as quickly is her patience, candor and ability to transfer her skills and knowledge to the athlete of all abilities. Anna has an incredible aptitude to connect with her athletes while also showing them what they could be….. rather than what they are.
Anna is a world class sailor and has been ranked the #1 woman's sailor in the world, winner of a 2008 Olympic Gold medal (Laser Radial Sailing), and under Brad's coaching, is a six time Reebok CrossFit Games Competitor, winning the 2018 CrossFit Games Masters 35-39!
Anna holds her Level 2, Crossfit Gymnastics, Weightlifting, Strongman, and Nutrition Certifications.
Nicole has been an athlete since a young age growing up playing softball and basketball. Once in high school and college, she expanded her reach to volleyball. Post-college, she wanted to find that same community in sports that she grew up with and eventually found CrossFit.
Nicole has been doing CrossFit since 2015. She joined T2 in early 2017 and has loved every minute of it. Inspired by the Community and coaches at T2, Nicole got her L1 in June 2018. She is incredibly excited to continue to grow as an athlete and coach!
Paul's Crossfit career started way back on 07/22/2008 with the benchmark workout Nancy (5 Rounds for time – 400 m run and 15 overhead squats with a #45 bar). After he was done he was immediately hooked. After that first workout Paul immersed himself in the Crossfit culture, going to classes every day and staying after to learn proper weightlifting form and work on bodyweight movement skills. Paul received his first Level 1 coaching certificate on September 9, 2009 and got re-certified on January 8, 2012. From 2009 until 2015 Paul has coached regional athletes, regional team members, future gym owners/coaches, and everyday athletes. On December 4, 2016 Paul received his Crossfit Level 2 certification in preparation for coaching at T2 Crossfit. "I felt that when you have the best programming, you need to have the best coaches to teach that programming." Having competed in some of the first ever Crossfit sectionals and opens, Paul loves the competitive aspect of Crossfit and where it has progressed, but his passion will always be towards the everyday athlete who wants to be healthy and constantly improve themselves.
• Level 1 Certification (09/09/09, 01/08/12)
• Level 2 Certification (12/04/16)
• Weightlifting Certification (2017)
• Culinary Ninja Certification (2018)
Matt is husband to Lindsey and father of 2 boys Joseph and Isaac. He started CrossFit in early 2016 after noticing how infectious and proven it was with his brother-in-law. Though his first experience did not end ideally he was hooked. He eventually got his L1 to further his knowledge and understanding. He enjoys seeing others achieve their goals and doing things they may have never thought imaginable. All while improving their health and quality of life. Matt began coaching at T2 mid 2018.
Matt holds his CrossFit L1, Weightlifting, Running, Anatomy, Scaling, Spot The Flaw, and Culinary Ninja Certificates.